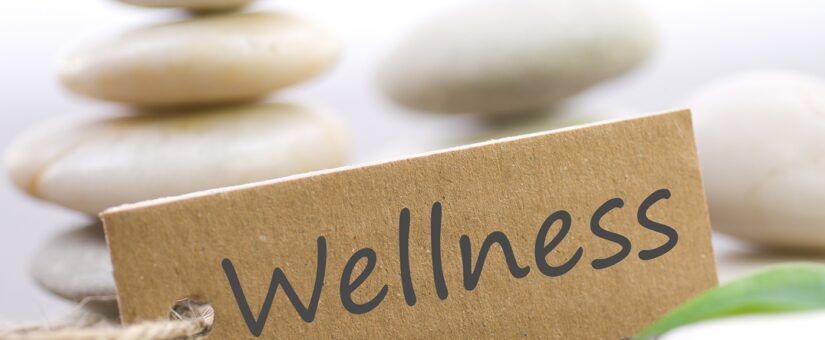 On December 27, 2021
2 Comments
health, mindfulness, self-care, self-love, wellness, women entrepreneurs, women in business, women in wellness, women owned business
Wellness in the new year
There will be a lot of wellness resolutions flying around in the next few weeks. Although some of them aren't really about wellness – start a diet, work out everyday, no sweets. You get the picture. Steep ultimatums aren't sustainable, so they don't stick.
True wellness is looking at the whole picture and committing to making shifts in how you live your life. A shift happens more slowly. It's for the long term, and eventually it becomes a way of life. And that's what brings wellness.
Women in wellness
I'm very lucky to collaborate with some amazing women whose work – vocations really – are in wellness. They are doing great things with their work, and I want to share them with you. Each of them is an expert in her field, passionate, dedicated, and just plain fun.
They are committed to helping others achieve their wellness goals in a way that brings about tangible change in people's lives. It's really fantastic stuff. Each of them offers online services (some in-person as well), so you can experience the benefits of their work from anywhere. Do check them out!
Food and Fitness

Intuitively Nourished | Kourtney Johnson | Registered Dietitian
Kourtney is a diet-ditching dietitian who helps people stop dieting and start eating intuitively by coaching them through Intuitive Eating. Diet-culture is insidious, and Kourtney is kicking shame to the curb. She helps people to develop skills to listen to their bodies' needs and change their relationships with food and their bodies. Powerful.   LEARN MORE 

Real Food Well |
Cheryl Englebretson | Personal Chef & Culinary Nutrition Educator
Cheryl supports people in their health goals and dietary needs through education and cooking or meal planning for them. Her recipes are healthy, easy, and most of all TASTY. Cheryl is launching a virtual meal-planning club in early 2022 – contact her to learn all the details.  LEARN MORE

Titanium Performance |
Morgan Maule | Strength Specialist
Morgan works with people of all ages and abilities looking to improve their quality and quantity of life through strength training. I have been virtual training with Morgan for a year now, and it has made in incredible difference in how my body feels. Less aches and pains, less injuries like "pulling my back," and more strength to live my life.  LEARN MORE
Mindfulness

Courtney Burton Coaching | Courtney Burton | Life Coach
Courtney's mission is to spark self-inquiry and curiosity in others so they can experience the magic and possibilities for their greatness. She helps people bring joy back into their lives, reconnect with their values and move into their next life journey empowered, inspired, laser-focused, and living life by their own design.  LEARN MORE

Simple Spaces Holistic Life Coaching | Lynn Dion |
Life Coach & Registered Nurse
Lynn is a heart-centered, holistic life coach who helps people in several areas including finances, law of attraction and breath work. She helps you listen to your intuition to gain clarity around your goals, build the confidence to achieve them, and have the tools to empower lifelong results.
​ LEARN MORE
Yoga

Monica D Yoga |
Monica Delius | Yoga Coach for Mindfulness, Stress Relief, and Grief
Monica is a stress-busting yoga coach for women who want an accessible yoga practice that works for their bodies. She offers private one-on-one virtual yoga sessions tailored specifically to you and is currently offering a special 1-month package for January 2022 to give a taste of working with her.   LEARN MORE

Your Time Yoga | Julie Crossman | Certified Yoga Therapist
Yoga Therapy is so much more than "yoga for exercise," says Julie. And she's right. It's finding the right yoga techniques (like gentle breath, movement, and intentional stillness) to help you find the comfort, confidence and life-balance you're seeking. You CAN feel better and yoga therapy offers simple tools to help you get there. Julie is offering 50% off her online Premium Yoga package until the end of the year.  LEARN MORE
Energy and body work

Astrology by Moonrabbit | Moon Zlotnick | Astrologer
Are you stuck? Do you need help understanding the patterns in your life? Do you see cycles repeating but feel powerless to make change? Moon can help you to bring insight and understanding to your experience. She will guide you to understand and work with the cosmic energies and suggest ways for you to learn and grow. Her chart readings are extensive and informative for moving forward in your life.   LEARN MORE 

Chase Therapies | Paula Chase | Certified Massage Therapist
Paula focuses on injury recovery, pregnancy massage and stress management. She uses stress management techniques during sessions and teaches clients how to use them on their own. Paula specializes in holistic Cranial Fascial Therapy treatment based on the needs of your body. She offers deep presence of listening and acceptance to support a client's individual process of unwinding their physical, emotional and spiritual pain in order to reach their highest quality of life.   LEARN MORE