Ready to get dressed every day with confidence? It's as easy as….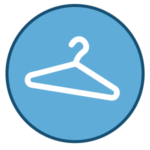 Hopping on a free discovery call!
We'll talk about your wardrobe and your style goals to select the style services that fit your needs.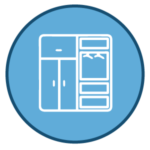 We'll go through your closet.
Depending on location, we can do this in person or virtually!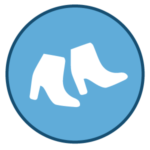 Get dressed and feel fantastic!
Your closet will be full of pieces you love, daily dressing will be easy, and you'll feel confident and fabulous.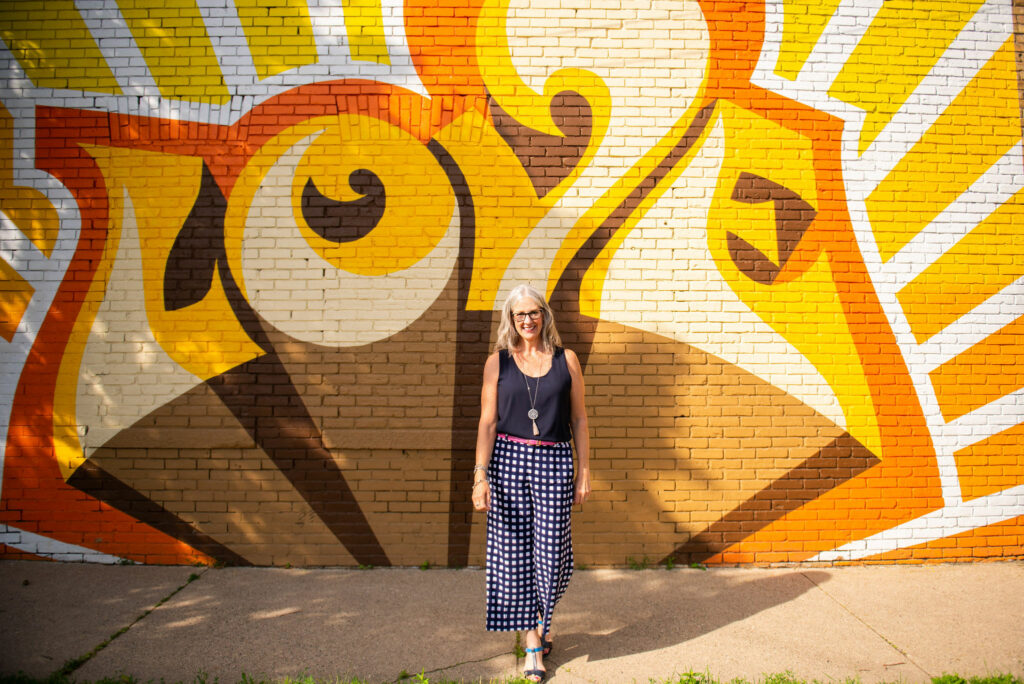 How you dress is more than a look  – it affects how you feel.
Imagine feeling confident when you get ready in the morning that you have something that looks good, feels good, and shapes your whole day. Imagine living your life how you want to live it – focusing on what's important to you – knowing you have the clothing to make that happen. Dressing is a piece of cake!
I bring together personal style, positive body image, and the environment  to help my clients feel great about how they look, using an economically and environmentally sustainable approach.
"After working with Nancy, I have more confidence in being open to trying something different in the way of style. Nancy was very careful to make sure I liked what she chose for me. She LISTENED to what was important to me and she CARED. Nancy is focused on making sure we FEEL good in our clothing. It's not necessarily about fashion and what is the new trend. It's about making sure we accept our body for what it is and FEEL good without hiding behind clothes because we may not believe we could wear something because of our particular body shape. It's about loving ourselves the way we are."
Elda,
Founder of Compassionate Truth
"Working with Nancy was helpful in that I'm more confident in my body as it is right now (body acceptance for the win!) and my ability to select clothing that fits well, suits my tastes, and is work appropriate. I thought working with Nancy was going to be stressful like shopping always is for me, but she was practical, thoughtful, and in tune with my sense of authenticity. Plus, she was super fun to shop with! The whole process of working with Nancy has truly been transformative - she will meet you where you are, and will help you grow into your fashion goals. You will feel accepted and you will learn so much!"
Natalie,
College Professor
"Nancy was able to objectively hone in on my personal style while also pushing me a bit out of my comfort zone. I would particularly recommend her services to people who are overwhelmed by the whole process of finding what works for their body type and people who need help zeroing in on what their personal style is. She's a person with great style and is honest, encouraging, and non-judgmental. In addition, I also recommend following Nancy on social media and subscribing to her blog. She offers a wealth of useful information there."
I would highly recommend Nancy Dilts to anyone – she can advise on basic issues or fine tune your closet to a new level. She is super organized; does not waste your hourly time. She stays on task. I received great value for my investment. Nancy helped me declutter my closet, refine my style, and make my closet more enjoyable, which alone has been a huge benefit. Last, but not least, she is FUN! She makes this a wonderful experience and is the "girlfriend" you trust the most.
Diane,
Enjoying Retirement
I have received compliments on the clothes I am wearing many times since I started working with Nancy. (And that's not even counting the frequent positive comments that I now receive from my wife!) Before that, I rarely received such compliments. More importantly, I feel good about the way I look. It gives me greater confidence when I am engaging with others, and a sense of well being, even when I am better dressed at home. I think it is very true that looking good makes you feel good, and vice versa. And when you work with Nancy, you have an astute, knowledgeable, and responsible professional who is in your corner and helping you to get the results you are looking for.
When my wife first gave me a shopping trip with Nancy I was honestly less than thrilled - I hate shopping, especially clothes shopping. That said, spending 2 hours at an upscale consignment store with Nancy was the most productive and fun experience I've ever had shopping for clothes! She has an incredible eye for good clothing/bargains, and more importantly for items that looked good on me. It was fun, and she was so focused that the time flew by. I ended up with a pile of clothes that revitalized my sagging, weary wardrobe (and body 🙂 ). I highly recommend her skill and expertise!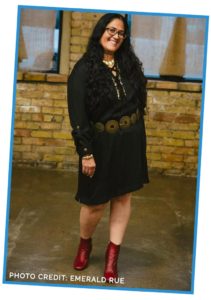 Elda
Founder of Compassionate Truth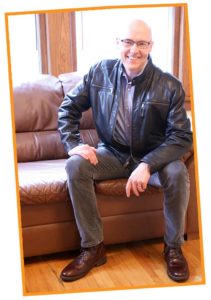 Tom
Software Developer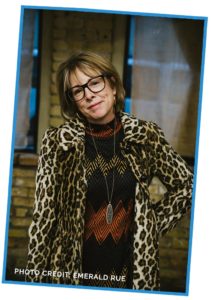 Diane
Enjoying Retirement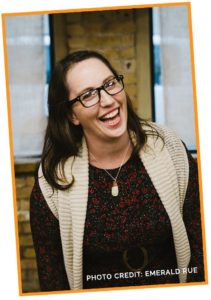 Natalie
College Professor