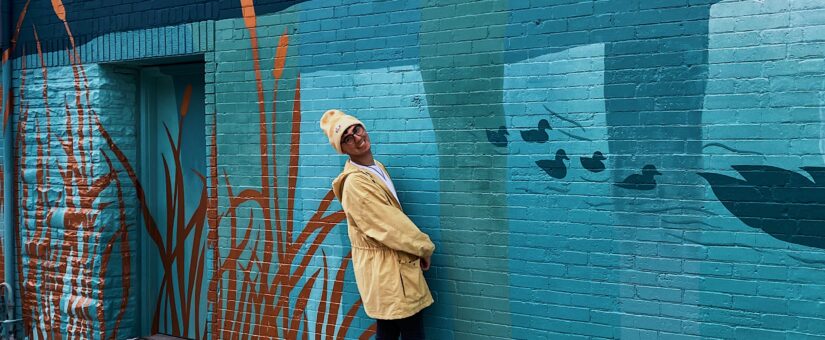 On August 14, 2022
0 Comments
intentional dressing, personal style, resale, style, style inspiration
Please welcome Adam Baier to the NDWC team! Adam is a college student majoring in Business and an intern virtual assistant at Vibrant Virtual Interns and joined NDWC in July to assist me with project management, client communication, and more.
I'm so delighted to have his fresh take, good sense of humor, and knowledge of a new project management system I'm implementing to better serve my clients. Clients may be hearing from Adam here and there to schedule appointments. And because he's interested in style, occasionally he'll be contributing to the blog. 
Hey there,
My name is Adam, and I'm the new assistant/intern at Nancy Dilts Wardrobe Consulting. I thought NDWC was a great fit because of the interest I take in my own personal style. A few fun facts about myself are: I love dogs, I'm originally from the greater Madison area, and I'm attending UW Eau Claire to pursue a career in business.
Something I love to present as part of my personality is definitely my style. As an early teen I struggled to find what worked for me and what I liked, while also coming to terms with my sexuality — I'm gay. This part of my life was challenging, so I wanted to have what we called at the time a "glow up." A glow up is a transformation, or a coming of age, both physically and mentally. During a glow up, one seems, out of nowhere, to become more attractive. So I spent the entirety of high school waiting for this "glow up" everyone was talking about. I'm still waiting, LOL!
While discovering myself, I pioneered my style as well — I reinvented in my shift from high school to college. During early high school, my "go to" personal style was a very innocent American Eagle or back to school look. I rocked my red high top vans, ripped American Eagle jeans, and either a fun graphic tee, or a tacky thrifted crew neck.
As I approached senior year, a lot changed, and my style became more edgy and fashionable. I dressed to impress everyday. When I walked through the halls of my high school, I imagined Joan Jett's "Bad Reputation" blaring over the speakers. I knew I looked unstoppable, and I didn't need validation from anyone. The insane confidence boost was all generated from an empowering "fit" — it's amazing what a new wardrobe can do for one's self image.
Off to college
As I transitioned to college, my style changed once again. The more up-scale and edgy look surfaces less often — my style definitely is more casual and relaxed, yet remains fashionable. A fit I love consists of my casual, blue tie-dye Adidas hoodie with blue shorts, white Adidas hat, and Nike Air Force Ones. This pastel blue look, to me, seems flawless and bold — the calm blue is simple yet stands out.
So it's August, and I go back to life as a student in roughly a month. Back to school is always a dread because I love summer. There's something about summer that in the moment feels like a day at the beach. Though, when you remember summer, it's like opening an old photo album. One feels as if a radiant beam of nostalgia has stuck the heart.
Back to school always feels like we're closing a lively chapter of life that we'll never get to experience exactly the same again. This summer has been one of the most fun because I moved to Eau Claire. I'm celebrating life on my own, I'm spending countless days with friends, and I can be my own person without any rules or structure.
As back to school approaches, thinking about style is important to me because as I remember summer, my clothes play the biggest role in my memories. We can associate happy memories with the clothes that we wear. They aren't just a piece of cotton, polyester, or silk — they are what defines us from other animals and give life to our memories.
It's what everyone sees in our social media and generates a boat of emotions. There's nothing like putting on my pearls that provokes the same nostalgia one gets from opening that old photo album. When I wear my pearls, I'm taking summer with me into the coming school year.