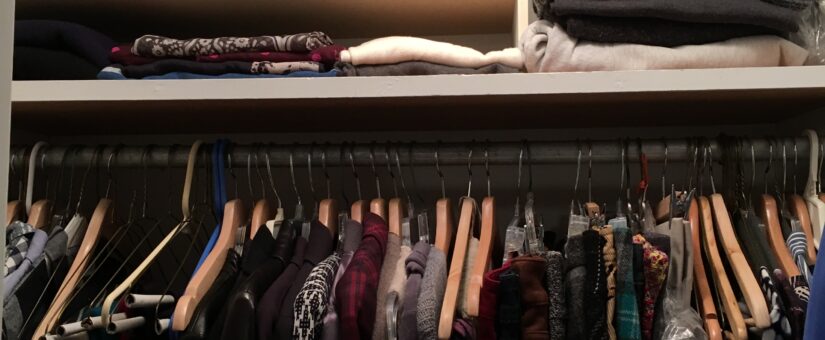 On February 13, 2018
0 Comments
clean closet, closet help, closet purge, clothing donations, cluttered closet, consigning clothes, marie kondo, recycle, wardrobe consult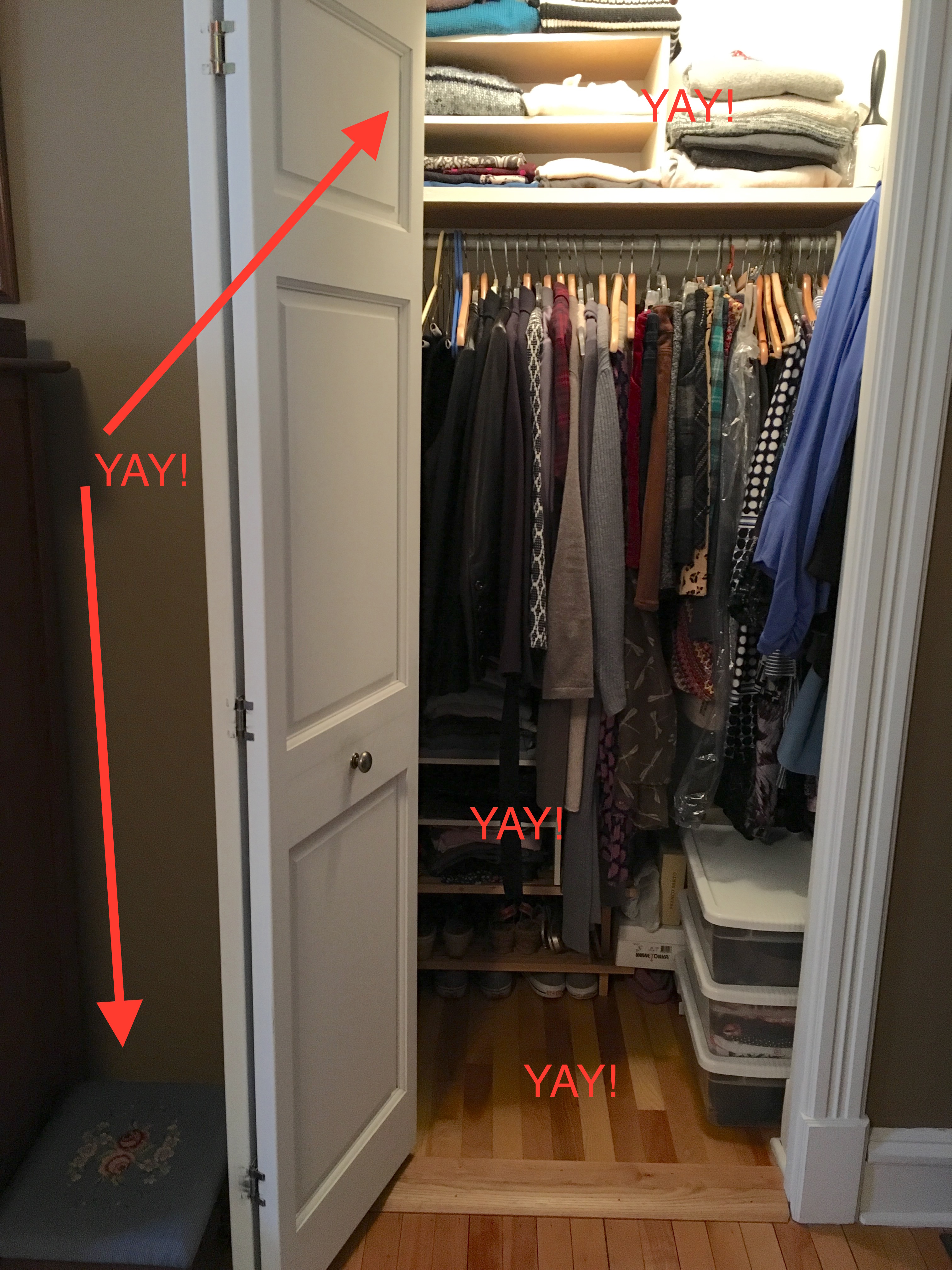 See that sweet little step stool needlepointed by my grandmother 60 or so years ago? Yeah, I hadn't seen it for months either. I'd forgotten how sweet it is because it's been buried under a pile of sweaters since September.
I have a small closet. (Old houses = small closets.) Luckily, there is another closet in the hallway, and I rotate most of my cold and warm weather clothing with the season change. There had never been room in my closet for my sweaters, however, so they lived in the hall closet.
In front of that hall closet is a dog bed, upon which Max the 11-year-old dog is regularly perched. Plus it's hairy. He's a yellow Labrador Retriever. It's really hairy. And a little smelly. I digress.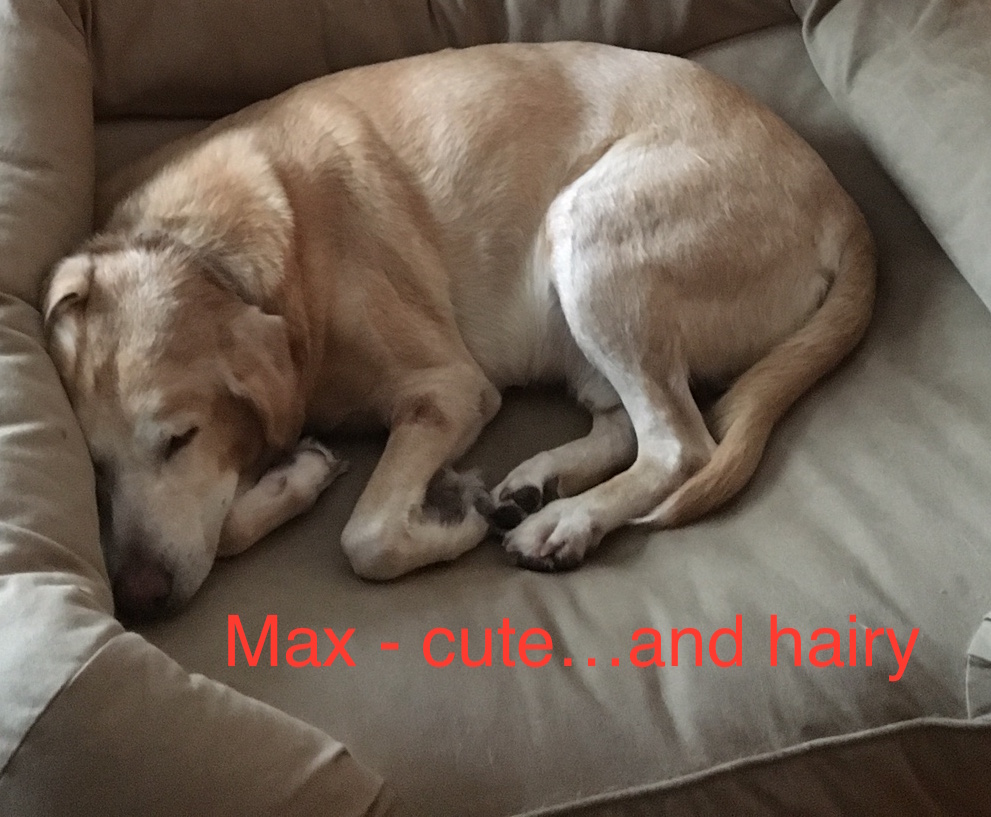 Our house was built in 1888 and has small rooms. The only place the dog bed will fit is in front of the closet. Believe me, I've tried elsewhere. So, to get into that closet on a daily basis is…unpleasant, shall we say. Max doesn't like it. I don't like it.
Thus the pile of sweaters on the sweet little step stool. And, I don't know about you, but for me, once a pile is started, it's really easy to just keep adding to it. The pile was becoming a mountain. It was past time for me to do another Wardrobe Consult.
Keepin' it real
You'd think since I'm a wardrobe consultant my closet would always be pristine. NOT. A common theme of my blog – my everything – is keepin' it real. Because that's who I am – just a regular gal with the same challenges, inner critic, procrastinating tendencies, struggles with body image, and crazy life as the next person.
I also have the knowledge of my own personal journey through all of this and the tools to address it. And, let me tell you, it's so much easier – and fun – to help someone else through this process than to do it alone. Every time I do my own Wardrobe Consult, I whine to my family that I need a wardrobe consultant too. Having support makes all the difference in the world.
Organize and purge
My primary goal this time around was to organize my closet and the hall closet in a different way so that my sweaters could be in my closet during the winter. Not only did I have a mountain of sweaters and other clothing on the step stool, I had workout clothes and pajamas on the high shelf in my closet that had gotten disorganized enough to be regularly falling on my head when I reached for something up there. (Again, keepin' it real, people!)
I pulled all of that stuff down and it became immediately clear that I didn't need a lot of it. Time to purge. I recycled jammies and workout tanks that were worn out. I donated things that were in good condition but I wasn't wearing anymore. And I separated winter workout gear from summer so that some of it could go into the hall closet.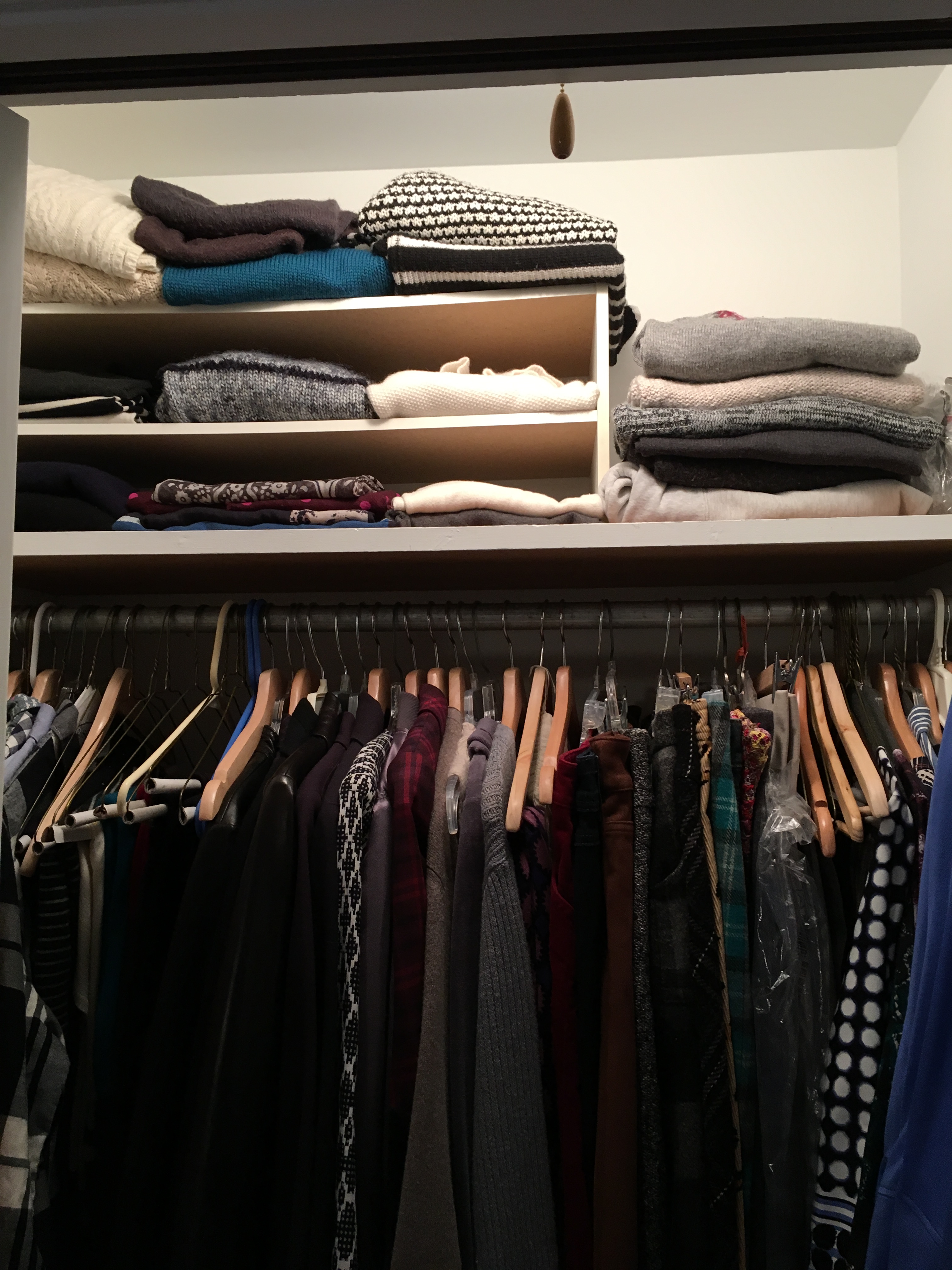 Here's the fun part: I moved a shoe shelf that had been on the floor of my closet with summer shoes on it (very necessary to have handy in the winter in Minnesota, right?) up to the top shelf. New space for sweaters! I can put them away! I can see them! Nothing will fall on my head! It's the small things that bring me joy.
Speaking of joy
Soo, the pile of sweaters was addressed. The abundance of workout gear and jammies was addressed. Now I had a big pile of shoes on the floor. Purge again.
While I don't subscribe entirely to Marie Kondo's method of organizing, there is something to be said for getting all of something out to look at it collectively. When you have a big pile of summer shoes all together, it's easier to decide what should go. And her concept of "Does it spark joy?" is spot on. If an item of clothing doesn't bring you joy when you wear it, why keep it?
Some shoes I recycled – NO ONE will wear my old running shoes – some I donated, and some I will consign. Then I took most of those summer shoes that I won't be wearing until May (sigh) and put them into a storage box to go into the hall closet.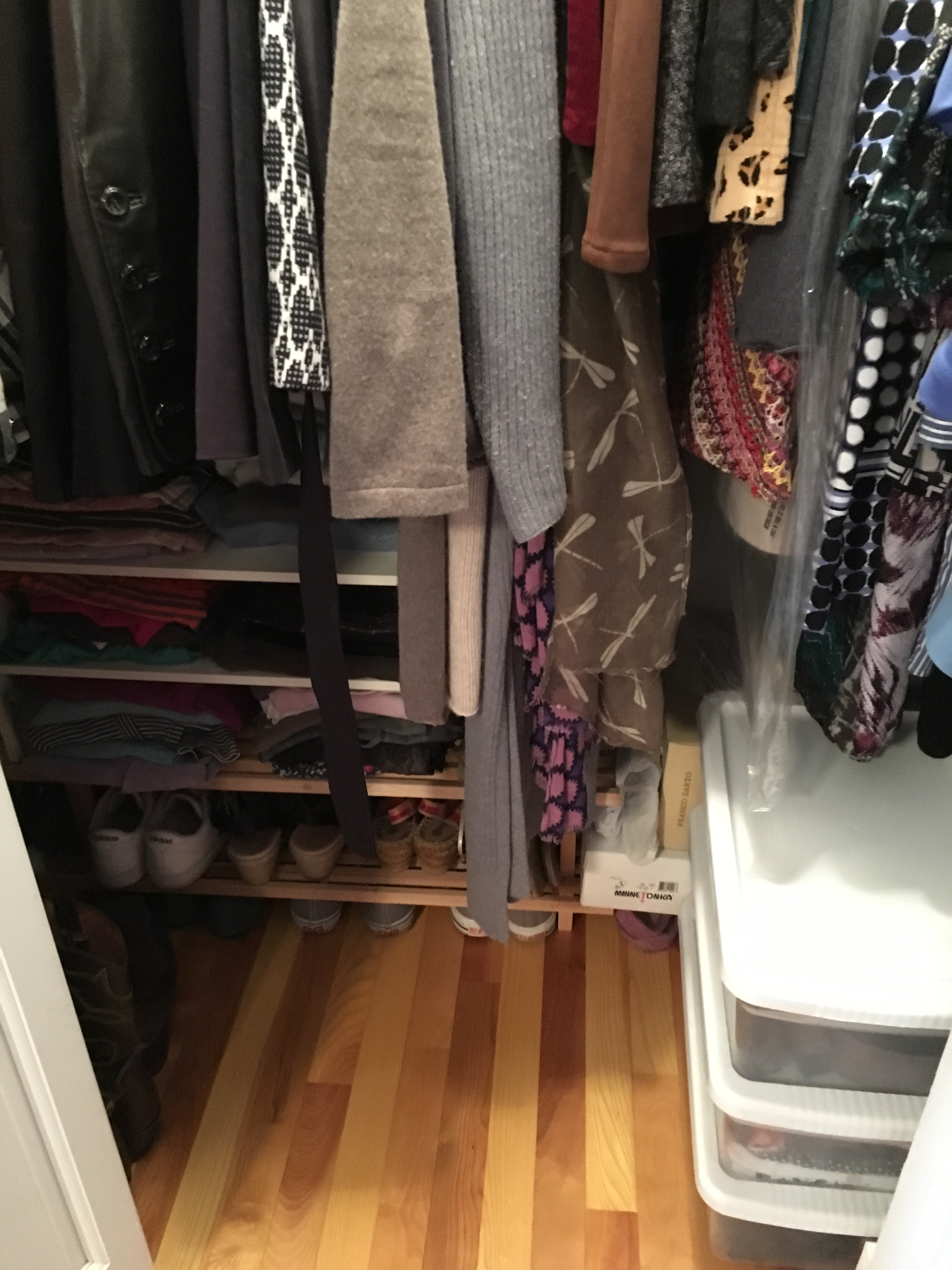 That freed up the other shoe shelf and created more space on the floor of my closet. Woo hoo!
I had room to add in an old Ikea rack that was going unused in the basement. I put shoes that I wanted to have easier access to on that, and converted the other shoe shelf to a space – much smaller – for my workout gear and pajamas. Now I can reach these things easily, and they aren't taking up so much real estate in my closet.
Closet love
It's amazing how doing this helps me to feel better. I'm actually excited to open my closet door now. I use the sweet little step stool to reach for a sweater if I need to. I found sweaters that I hadn't been wearing because they were languishing in the hall closet behind the hairy dog puff.
I'm a person whose mindset is impacted by too much clutter. I know this about myself, but sometimes it takes me a bit to address it. And when I do, I feel so. much. better. I feel like I'm taking care of myself, not just my closet. Yays all around!
Are you ready for some closet love?
Contact me today to schedule your Wardrobe Consult. Together, we can make it happen, and have some fun while we're at it!