On May 4, 2016
3 Comments
aging, body image, self-care, self-love, spring fashion
Every Spring I go through a little mini-crisis relating to body image.
What? As a wardrobe consultant, I'm supposed to have it all figured out, right? Not even close. I have made big strides in embracing positive body image in that I see the negative messages for what they are and mindfully dismiss them. I do this most of the time. I still have days, though. And I try to be forgiving of myself and to give myself the same care I give my clients, friends, and loved-ones.
There's something about shedding the sweaters – literally wearing less clothes as the weather gets warmer – that triggers the old anxiety for me. Layers of oversized clothing were my old way of hiding my body.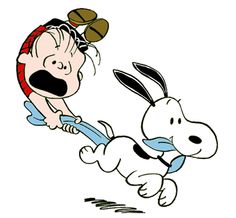 Those cozy sweaters are like wearable security blankets, and I resist giving them up, even though I'm THRILLED with the warm sunshine. I have to wean myself from sweaters, usually by switching to tailored jackets or lighter-weight layers – but still layers.


Add aging into the mix now, and it gets even messier. Those "Around the Web" ads on the Web that come up promising quick fixes for "crepe skin" are particularly horrid. Skin changes as it ages, and we're supposed to think that is disgusting, not just a natural process. It is exhausting to think about all the things we're supposed to hide, camouflage or fix – at any age.
Let's BE PROUD of our bodies, and especially our skin with all its freckles, wrinkles, and marks! It means were here LIVING. Get over it Internet.


So when it's time to shed the sweaters, I do my little thin-layer thing – using camis underneath (just another version of a security blanket), fitted tunics and short dresses over cropped or skinny jeans, a close-fitting denim jacket as a shirt with a fun silk scarf. And I slowly start to reveal more skin and more body definition. By the time it's warm enough for shorts and sleeveless tops in Minnesota, I'll be ready!
Embrace your body – it's the only one you've got. Take some slow, deep breaths and mindfully tell yourself, "I am beautiful. I deserve to show that to the world." Say it again. And again.
Keep saying it until you feel your heart rate slow, your body calm, and your mind catch up with what you know deep down is true. You are beautiful. You deserve to show that to the world.