On April 20, 2018
2 Comments
consignment shopping, earth day, iheartresale, NARTS, resale, twin cities consignment stores

happy earth day!
Sunday, April 22, is Earth Day 2018. A couple of years ago, I marked the day with a resource guide for resale shops – mostly consignment – in the Twin Cities. We are fortunate to have so many choices of resale shops with high quality clothing being kept in the use stream!
"But the true gold mine is the constant savings resale shoppers realize every day, both in their personal budgets and in the reduction of waste by the recycling of gently-used good possessions.
I've updated the guide this year to include more shops and provide current information about all of them. I'm so happy to add two consignment shops that carry plus-size clothing exclusively – Cake Plus-Size Resale in Minneapolis and Stacked Curvy Girl Consignment Boutique in Shakopee! Plus-size clothing has been under-represented in the consignment world, so it's good to see that changing.
Elite Repeat is holding their annual fundraiser for Friends of the Parks and Trails this Sunday, where a portion of Earth Day sales goes towards planting trees in the community. Other shops are having sales to mark the day as well.
Enjoy!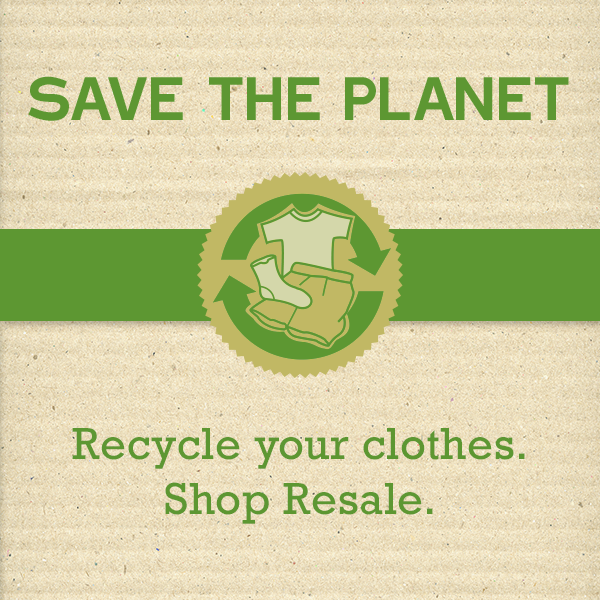 shopping new-to-you in the twin cities
women and men
Cake Plus-Size Resale (Minneapolis and online)  website
Clothing for all genders, sizes XL – 4XL+ | $ – $$ | Mall and online brands | Resale Process: cash outright | Independent shop
Clothes Mentor (multiple locations)   website
Women's sizes 0-26 | $ – $$ | Mall brands – designer | Resale process: cash outright | Minnesota-based national franchise
Elite Repeat (St. Paul)   website
Women's sizes 0-16 | $$ | High-level and designer brands | Resale process: consignment | Independent shop
Emma Rose Consignment Boutique (Excelsior)  facebook page
Women's sizes 0-14 | $$ – $$$ | High-level brands – Designer | Resale process: consignment | Independent shop
Encore (St. Paul)   website
Women's sizes 0-26 | $$ | High-level and designer brands | Resale process: consignment | Independent shop
Encore Designer Consignment Boutique (Eden Prairie)   website
Women's sizes 0-3X | $$ – $$$ | High-level and designer brands | Resale process: consignment | Independent shop
Nu Look (Minneapolis)   website
Women's sizes 0-16, Men's, Children's | $$ – $$$ | High-level and designer brands | Resale process: consignment | Independent shop
Second Début (St. Louis Park)   website
Women's – all sizes, Men's | $$ – $$$ | High-level and designer brands | Resale process: donated goods from Goodwill | Non-profit organization
Stacked Curvy Girl Consignment Boutique (new location in Shakopee opening April 28, 2018)  website
Women's sizes 14 – 4X+ | $ -$$ | Mall and online brands | Resale process: consignment | Independent shop
Style Encore (multiple locations)   website
Women's sizes 0-4X | $ – $$$ | Mall brands – designer | Resale process: cash outright | Minnesota-based national franchise
Turn Style (multiple locations)   website
Women's – all sizes, Men's, Children's | $ – $$$ | Mall brands – designer | Resale process: consignment | National franchise
high-end/designer/couture
Fashion Avenue & Fashion Avenue 2 (Edina, Wayzata)   website
Women's sizes 0-16, Men's | $$ – $$$$ | High-level brands – Couture | Resale process: consignment | Independent shop
June (Minneapolis)   website
Women's sizes XS – L | $$$ – $$$$ | Designer and couture | Resale process: cash outright | Independent shop
Mona Williams (Mall of America)   website
Women's sizes 0-14 | $$$ – $$$$ | Designer vintage and couture | Resale process: consignment | Independent shop
Rodeo Drive (Minneapolis)   website
Women's sizes 0-18 | $$ – $$$$ | High-level brands – couture | Resale process: consignment | Independent shop
eclectic/vintage
b.  (Minneapolis)   website
Women's sizes 0-16, Men's | $ – $$ | Streetwear and vintage | Resale process: cash outright or store credit | Independent shop
Buffalo Exchange (multiple locations)   website
Women's sizes 0-16, Men's | $ – $$ | Mall brands and vintage | Resale process: cash outright or store trade| National franchise
Everyday People (St. Paul)   website
Women's 0-16, Men's | $ – $$ | Funky and vintage | Resale process: cash outright | Independent shop
My Sister's Closet (Minneapolis)   website
Women's sizes 0-16 | $$ – $$$ | High-level brands, designer, vintage | Resale process: consignment | Independent shop
Rewind (Minneapolis)  website
Women's sizes 0-16, Men's | $ – $$ | Funky and vintage | Resale process: no walk-ins, appointments for large quantities or estates | Independent shop
teen/young adult
Gina+Will (Minneapolis)   website
Girl's sizes 0-3X, Guy's | $ | Mall brands | Resale process: donated goods from Goodwill | Non-profit organization
NTY Clothing Exchange (multiple locations)   website
Girl's sizes 1-19, Guy's | $ | Mall brands | Resale process: cash outright or store credit | Minnesota-based national franchise
Plato's Closet (multiple locations)   website
Girl's sizes 0-20, Guy's | $ | Mall brands | Resale process: cash outright or store trade | Minnesota-based national franchise
children
(Children's sizes only)
Children's Orchard (multiple locations)   website
Baby – Kid's size 16 | $ | Resale process: cash outright or store credit | Minnesota-based national franchise
Once Upon a Child (multiple locations)   website
Baby – Kid's size 16 | $ | Resale process: cash outright | Minnesota-based national franchise
(Children's sections)
Nu Look (Minneapolis)   website
Baby – Kid's size 16 | $ – $$ | Resale process: consignment | Independent shop
Turn Style (multiple locations)   website
Kid's sizes 2T – 16 | $ | Resale process: consignment | National franchise