On August 22, 2018
0 Comments
color pairings, fall 2018 trends, fall fashion, pantone, pantone fall 2018
Say, WHAT? It's back-to-school time! How did that happen? My daughter is starting high school this year (ulp – not ready…) and has already dived into volleyball every day – three weeks before school starts. So not ready.
The weather is still scorching, but here's a little taste of fall to consider when getting your wardrobe set for the season change.
pantone's colors for fall/winter 2018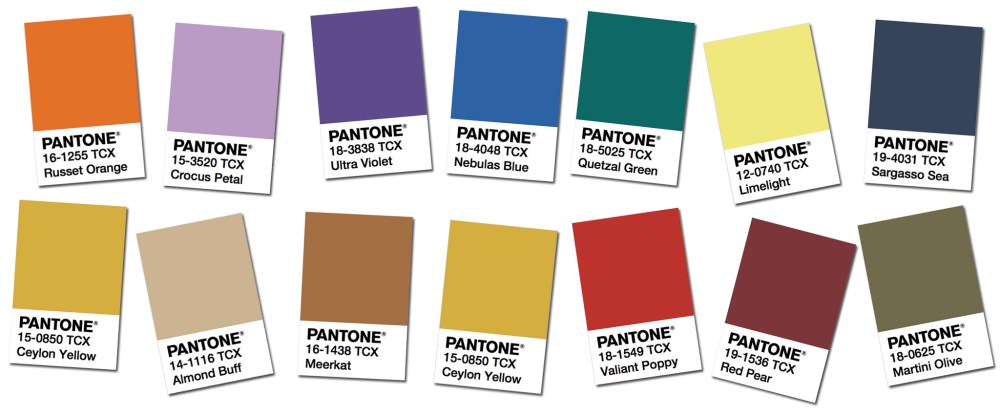 Wearing "colors of the season" can help you feel contemporary and fresh, which leads to feeling confident and great about how you look. As you pull out your fall wardrobe or make choices for new (to you) pieces, look for these colors. Have fun pairing them together as well!
My favorites are Quetzal Green, Saragasso Sea, and Russet Orange. I like playing around with color pairings – all of the colors on the Fall palette work together, and pairing ones that you wouldn't typically think of can create an edgy, stylish look.
Use prints to try colors you may not have worn before so they aren't so overwhelming, and pay attention to what works for your complexion and hair color. Orange never used to be a color that worked for me, but since I let my hair go grey, it works, and I LOVE it! Almond Buff is a gorgeous neutral, but would make me look dead if I wore it by my face without a pop of color(s), like Nebulas Blue or Quetzal Green.
Have fun with color, and as I tell my clients, use white to add brightness and black to add contrast to an outfit. Be intentional with the colors you choose – dressing intentionally is the key to feeling fabulous!