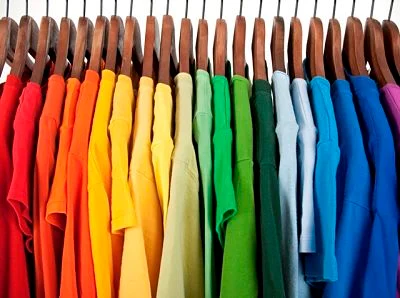 On September 20, 2018
0 Comments
color pairings, fall fashion, functional wardrobe
#Secondhandfirst
This fall I want to refresh my wardrobe a little to bump up the level of dress – more dresses and polished blouses, skirts, and pants. Polished jeans outfits will always be my signature style, especially for work sessions in closets and shopping sessions, because I need to be able to move with ease. I'd also like to have more go-to outfits to be a little more dressed up.
I always, ALWAYS (except for undergarments) shop secondhand first. I have great results with consignment shopping, and my latest trip to Elite Repeat was particularly fabulous.
Remember Pantone's colors for Fall 2018? Here's a little reminder.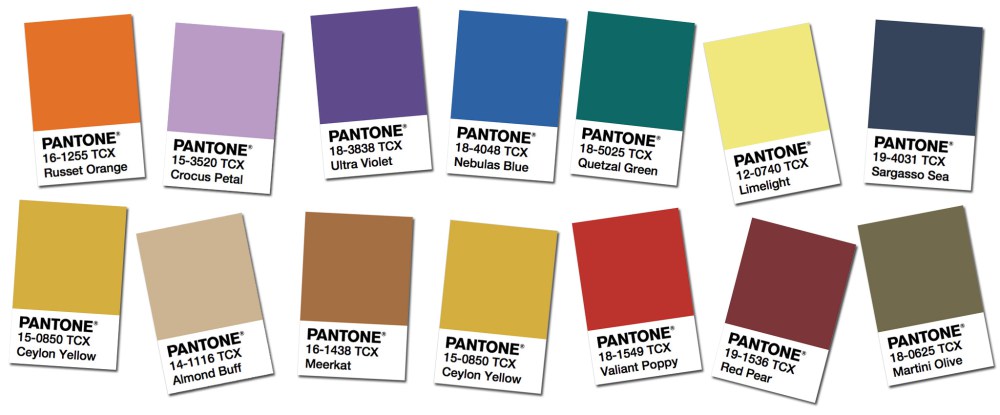 This season's palette is gorgeous. Red Pear and Valiant Poppy are two colors that really suit my complexion and hair color, and I had what I call a secondhand score shopping session – I found several pieces I've been patiently seeking, and I LOVE them!
In the wardrobe I see red, and a little quetzal green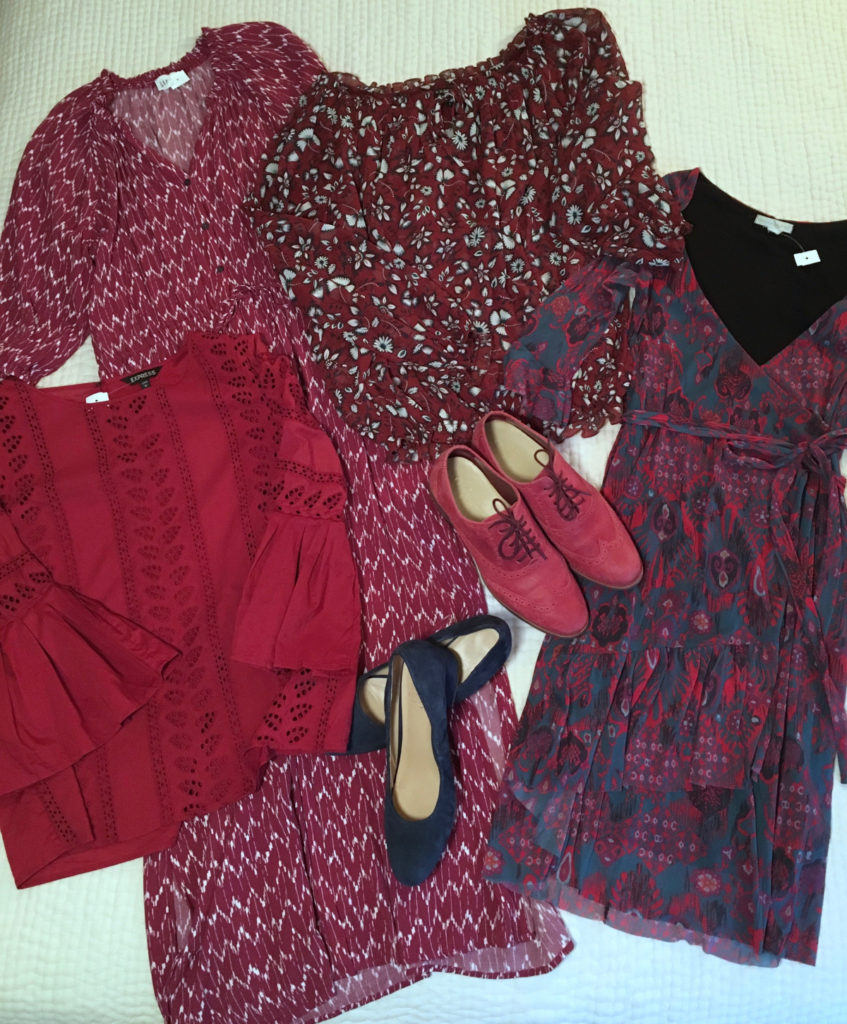 I have wanted red oxfords for a long time. And I found unworn – meaning BRAND NEW – Cole Haan suede red wingtip oxfords. So comfortable, so stylish. I also found Quetzal Green – Pantone's fancy name for teal – block-heel pumps. I'll wear these with dresses and skirts, but also cropped raw-hem jeans, which instantly bumps up the level of dress and style of the outfit.
I've been looking for a longer (tea length), flowy red dress since I saw a gorgeous one on someone earlier this summer. This Red Pear geometric print one is perfect – it has a built-in tie at the waist, and sometimes I'll put a structured belt right over that for more polish. A bonus is the other faux wrap-style dress, which combines fall colors and has flirty, but not too fussy, ruffles. I'll wear this with my cowboy boots for fun and dress it up with booties or pumps.
The two blouses are perfect for wearing with jeans or dress pants. The contemporary bell sleeves on the solid one are just right for me – some bell sleeves render your hands practically useless with all the excess fabric, which is a total deal breaker for me. And I love the cutout embellishments. The dark floral is just what I was looking for to wear with dark-wash jeans – and the block-heel pumps! – and to pair with slim-leg ankle pants or a fitted skirt.
Happy Fall!