On March 8, 2017
0 Comments
early spring outfit ideas, pantone spring 2017, spring fashion, spring transition
We are having some wacky-weird weather. It changes overnight from 30 degrees to 60 and then back to 30 again the next day. The snow is gone, making it seem like spring, even though it's not. Today we have 40 MPH winds – I'm not exaggerating. Clients and friends alike are asking me, "What the heck to do I wear?"
The transition to spring is HARD in Minnesota. This time of year you want to shift away from winter clothing, even if it is still cold. Here are two outfits ideas to ease the transition – one dress and one casual. Apply the elements of these outfits to others to stay warm and think spring at the same time.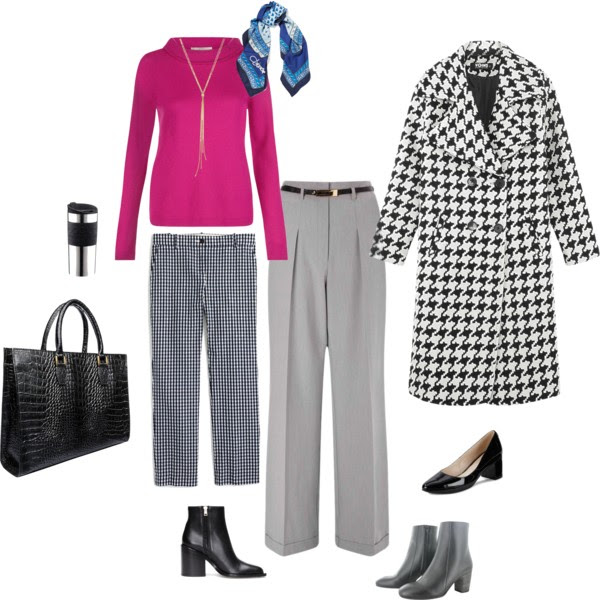 Pair a bright, fine-gauge knit sweater and silk scarf – Pantone's Spring 2017 colors Pink Yarrow and Lapis Blue here – with gray full-length or cropped dress pants to hint at the spring to come. Add a bold print coat like houndstooth for a fresh look, and don't be afraid to pattern mix with a texture or smaller plaid. Wear classic black or contemporary gray ankle boots for sloppy or cold weather and shift to stylish block-heel pumps as it warms up.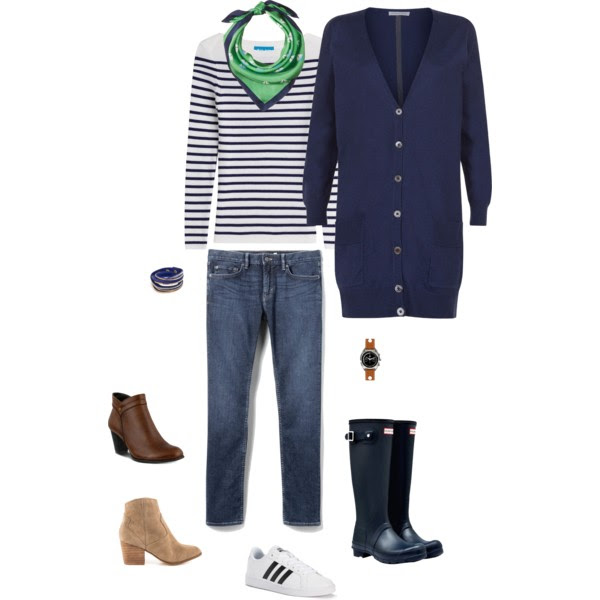 Navy on white stripes always make me think spring. A client and I found a fabulous navy and white striped cardigan and green blouse during a personal shopping session last week that inspired the combination above. Greenery is Pantone's 2017 Color of the Year and is a fabulous, refreshing color that adds energy to any outfit.
Layer a lightweight pullover sweater with a long, lightweight cardigan and comfy jeans for a look that is warm but not too wintery. Add light brown or cognac booties or classic white sneakers, or throw on wellies for rain or that last, irritating March snowstorm.