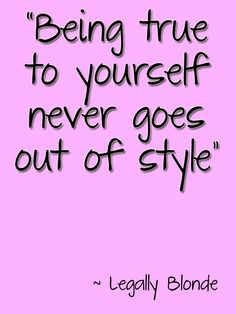 On January 24, 2015
0 Comments
body image, personal style, style, wardrobe consulting
Style for everyday: new to you – true to you
These are the tenets of nancy dilts wardrobe consulting.
I help my clients create or refresh a personal style that reflects who they are. It is essential that they feel authentic, comfortable, and excited about their wardrobes after working with me. And we accomplish this in an economic and environmentally sustainable manner. It's a win-win!
But what does that look like?
Part 2: true to you – working with nancy
There are many ways to utilize my services –
event shopping for a single outcome like an interview or wedding weekend
personal shopping to have an expert eye in decision making, to help determine style and proper fit, or simply to make shopping a priority or less stressful
tossing old, outdated, and ill-fitting clothes and re-energizing the keepers with style guidelines in a wardrobe consult
going for a complete style makeover with a combination of the above in a service package
In all of these services, there is one constant – the undivided attention and unfailing support you will receive from me.
Style and self image
Style is personal and reflects who you are. I have had my own long – and sometimes painful – journey in finding my personal style and, more importantly, realizing that how you dress impacts how you feel. After years of hiding my body and feeling shame, I have learned that embracing your true self, including your appearance, is critical to your wellbeing.
Women get a lot of messages about what we're supposed to look like. Most of them are silly, and some are actually physically impossible. Can you say, "Photoshop?" We hear the unending slogan: "you need to change this, wear this, or avoid this…" that is a constant reminder of negative judgment rather than focus on our beautiful, individual selves. Some of us respond, often in distress, to try to meet these messages; some of us fight against them; and some of us opt out completely.
Feeling your best
Looking and feeling your best reflects a deeper sense of self and what you want to present to the world. This is what "true to you" means. It's about finding your own personal style and embracing the idea that looking your best helps you feel your best. That doesn't mean fixing what's "wrong" – it means working at loving yourself, including your body, and showing that to the world.
Style is not about hiding "flaws" or bending to a certain standard. My philosophy is that no one body type is the ideal, and no one fashion trend is for everyone. Style is about embracing who you are, feeling good about yourself, and being excited about how you look. My clients and I work together to determine the clothes that will accomplish that.
I will listen to your needs, help you define your style, and help you select clothes that fit your body and make you feel comfortable and beautiful. You will have increased confidence in what clothing and colors work well for you and have fun in the process.
Style for everyday: new to you – true to you. Looking great and feeling great – another win-win.
"I recently had a job interview, and with Nancy's help I had an outfit that looked great and made me feel confident and put together walking into the meeting. I've always heard how clothes make all the difference, and really felt it on the inside this time." – GD

 

"Nancy worked with me to organize my closet to get rid of things that were no longer working for me. As part of my service package, we then went shopping. I can't begin to describe the feeling of walking into a closet full of clothes that not only fit me, but also look good on me." – CF 
Missed it the first time around, or want to read it again? See Part 1: new to you – shopping consignment.