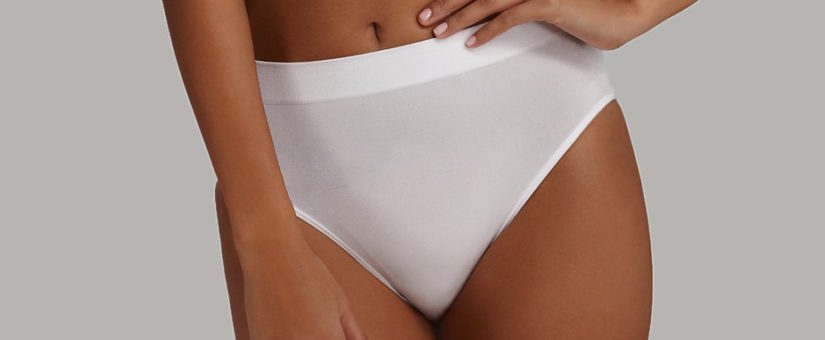 On September 20, 2017
5 Comments
boy shorts, seamless underwear, shapewear, spanx, underwear, wardrobe consulting
When's the last time you tried a different kind of underwear? Say what? Give me my cotton briefs and call it good, right? Nope.
the right underwear for your outfit is your best friend
Choosing the right underwear can transform what a garment looks like on your body. It can be the difference between something fitting – fabulously – and not.
And I'm not talking about shapewear, ladies. I'll address that later.
As I tell my clients about clothing, "It's not about the size number on the tag, it's about proper fit." The number doesn't matter – they are arbitrary and not standardized in the industry. This goes for panties too!
the bottom line, or rather, NOT
Sorry, couldn't resist the pun! Panty lines wreck what could be a gorgeous fit. Here's some really good news – much of the time, it's the cut of the panties that cause the lines! Wearing the right cut panty for the garment they are paired with makes all the difference in the world.
For any kind of panty, fit is important too. If the waistband or leg seams cut into your body, this can cause panty lines or bulges. If the elastic is particularly elastic it can contribute to the dreaded panty line as well. And if they are too small OR too large, panties can ride up, which is not only uncomfortable, but also can cause lines or bunches.
Panties should lie smoothly across your body. You don't want them to cut into your body or to be gaping too much. Like jeans, finding the correct rise for your body can transform the fit of panties.
Boy shorts
I love boy shorts with pants, jeans, and even some leggings. The lower-cut leg opening typically has no elastic and lies across the upper thigh rather than diagonally across the cheek like briefs, eliminating panty lines. They fit differently than briefs and can take a little getting used to, but it's worth it!
hi-rise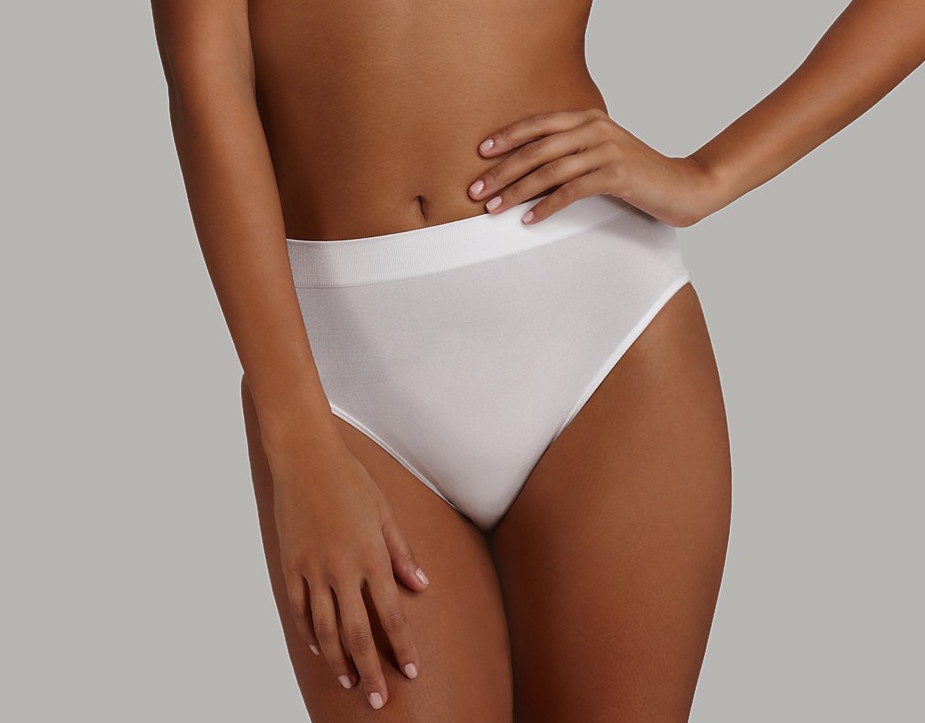 Hi-rise panties are just that – the top of the panty is very high on the hips just below the waist and the leg holes are high-cut as well. I often wear them with dresses and skirts, especially very fitted or thin-fabric ones, to give smooth coverage across the hips, stomach, and backside. Which leads me to seamless underwear.
Seamless
For dresses in particular or for more fitted pants, I wear seamless underwear, which is typically made of a micro-fiber fabric (I choose ones with a cotton crotch panel). Hi-rise, or very low rise both work well for me – if they are more mid-rise, they hit my hips in the wrong place and make bulges – not what I'm going for!
Take the time, and possibly some trial and error, to find the proper fit and rise for you to ensure they lie smoothly across your body. If they cut into your body, even seamless will show. A good fitting seamless panty with the correct rise for you won't show under even a body-con (figure hugging) dress or clingy fabric.
Take the time, and possibly some trial and error, to find the proper fit and rise for you to ensure they lie smoothly across your body.
go commando with hosiery
If I wear hosiery with a dress or skirt, I go commando. Hosiery has a cotton panel built in – they are made to be worn alone, and frankly, they are much more comfortable without panties underneath! This also provides a really smooth foundation for under dresses. I pull the waistband of the hosiery up high to just beneath the bust for a smooth waistline.
Color
If wearing white or a light color, choose nude-to-you undies instead of white. White shows through white pants and jeans just as badly as a bright color does. Light gray and lavender also work with my skin tone under light and white fabrics, but this will vary according to your skin tone.
Thongs
Some people swear by thongs. I hate them. They are so uncomfortable to me that I can't focus on anything else when I try to wear one. And if you are really trying to eliminate panty lines, thongs are not always the way to do it. They will show through some fabrics just a much as a brief would. Seamless is your best bet. If you like thongs, more power – albeit less fabric – to you!
Shapewear
I am also not a fan of shapewear. It has its place for a formal gown, special event, or a particularly fitted garment, but it should not be used for daily wear. Firstly, it's not good for your circulation to wear shapewear regularly – for real. And secondly, it's not good to be uncomfortable in your clothing on a regular basis. That does not contribute to your overall wellbeing. Take it from Tina Fey.
Proper fit for clothing is finding the right cuts and fit (remember, the size numbers mean nothing!) for your body without having to wear shapewear to make it happen. The right underwear can do wonders in assisting that proper fit.SaveSavSaveSave