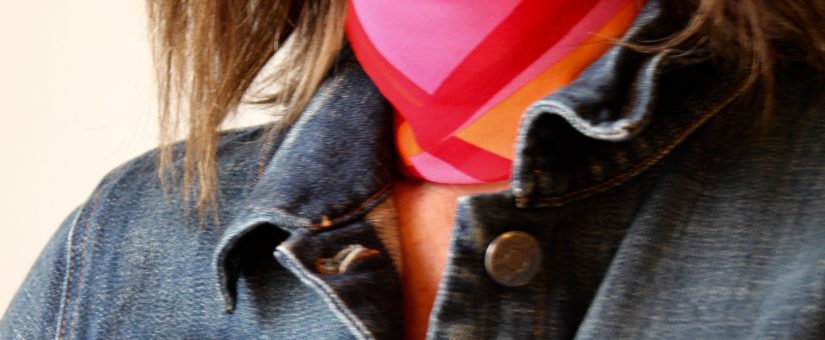 On March 16, 2016
0 Comments
consignment shopping, elite repeat st. paul, fashion avenue edina, hermes scarves, how to tie silk scarves, new to you, scarf tutorial, second debut, silk scarves, spring fashion, twin cities consignment stores
Silk scarves – think Hermès and classic French style – continue to be on trend and are a perfect, easy way to help an outfit feel fresh and bright for Spring. Silk (or well-made faux-silk) instantly bumps up polish and style in a casual outfit and adds an element of dressy fun and interest to workwear.
And they are easy to come by. Most of us have vintage scarves from our grandmothers, mothers, and even ourselves hanging out in our dressers. You can also easily find them new-to-you at very affordable prices.
"How do I wear them without looking like an old lady?" you say.
First, don't wear it this way. The Queen is allowed, but we aren't, unless we are riding in a vintage convertible and channeling Grace Kelly.
The key is to make the scarf the statement piece and to go for simple, clean lines with the rest of the outfit. The French look fabulous with their scarves because they pair them with classic pieces like a blue blazer, a crisp white or striped collared shirt, or a simple shift dress. Going otherwise monochromatic with the outfit is a great contemporary way to wear them. Navy, black, white, and gray are good colors for highlighting the print of a silk scarf.
The scarf print is entirely up to you – I'm drawn to bold floral and geometric prints. You can go classic with paisley or more traditional florals or embrace signature designer styles. Do choose scarves that have saturated colors – you want it to pop, not wash out your complexion.
Check out these super simple ties and have fun!
the classic knot

Use a small square scarf folded in a triangle and then rolled with the points tucked inside. Take care to make a tidy knot, and wear it in front or off to the side. I'm wearing it with a boatneck tee here, and you can also pair it with a collared shirt or jacket.
The choker tie
If you feel too much like a 1970s stewardess wearing the classic knot (you aren't!), you can push the knot to the back for a choker tie. A collar or your hair can cover the knot, or you can sweep your hair up in a bun or ponytail to highlight the knot.
The French twist
This tie works best with a long, skinny scarf like the one I'm wearing, or you can triangle-fold and roll a large square. Start from the front of your neck and wrap the scarf around once or twice, depending on how long you want the tails of the scarf to be. Make a tidy knot off to the side.
The loose tie
Triangle-fold and roll a large square and make a low, loose knot. This goes particularly well with a blazer or over a fitted, collared shirt. Aim for the knot hitting just above the bustline for balanced lines, and plump the scarf a little above the knot for a soft look.
The wrist tie
This is a colorful alternative to a bracelet and has oodles of style. I tied this one ALL BY MYSELF using the method in this tutorial with one tweak: I did the slipknot on the outside of my wrist and tied the final knot on the inside so I could use both hands to tie it and then slid it around. You can use a long skinny scarf as demonstrated in the tutorial, or a small square triangle-folded and rolled like I did.
The purse tie
So easy. And so fun! Tie a small square in a classic knot around one purse handle. Fabulous. (Hint: No other scarves when one is on your purse – overkill.)
Where to buy
My favorite places to buy new-to-you scarves in the Twin Cities are  Elite Repeat in St. Paul and Fashion Avenue in Edina.
The long multi-colored swirl print scarf is from Elite Repeat, and I have found several other scarves there as well, including a long skinny silk Coach scarf in winter colors.
If you have a yen for designer scarves, Hermès included, Fashion Avenue is the place to go. I purchased a gorgeous textured plum winter scarf by Armani Collezioni for a fraction of its original price there last month. Their stock is just lovely.
Your turn
What silk scarves do you have hiding in your wardrobe? Pull them out and give them a whirl for Spring! Often they have memories of loved ones attached to them as well – post a picture of your favorite and share a memory in the comments below.