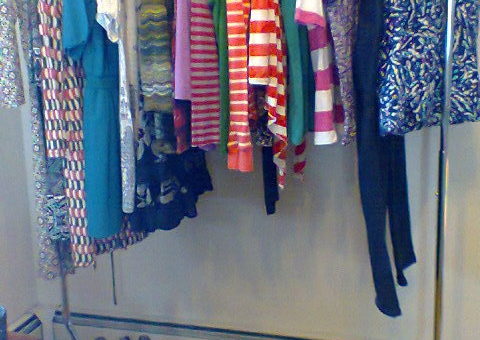 On October 15, 2014
0 Comments
consignment, Consignment stores, personal shopping, style
Style for Everyday: new to you – true to you
These are the tenets of Nancy Dilts Wardrobe Consulting.
I help my clients create or refresh a personal style that reflects who they are right now. It is essential that they feel authentic, comfortable, and excited about their wardrobes after working with me. And we accomplish this in an economically and environmentally sustainable manner. It's a win-win!
But what does that look like?
Part 1: New to You – shopping consignment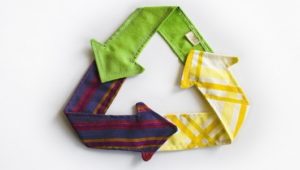 "New to you" can mean embracing a new style or look that reflects your current fabulous self. It also means new to you – or second-hand – clothing.
Second-hand clothing means different things to different people. Many people shop second-hand out of economic necessity. Some feel it is environmentally responsible to buy second-hand. Some love a bargain and the thrill of the hunt and will happily dig at thrift stores for that one great find. Others are horrified and overwhelmed at the thought of it, imagining piles and piles of dirty, worn out, and out-of-date clothing.
Like retail stores, second-hand stores run the gamut in quality, cleanliness, and atmosphere. With my clients, I shop specifically in consignment stores. Consignment stores are competing with retail stores, so they are organized and tidy (if they aren't, I won't shop there). They accept only clean, high quality, gently used, up-to-date clothing and resell it for 1/3 or less the retail value. The consignors then receive 40-50% of the sale, depending on the store.
Walking the talk
I shop almost exclusively consignment myself. My husband and I have a joke about how exquisite my taste is – whenever we are in a store, especially when we travel, I am immediately drawn to the most expensive items being offered. Like a moth to a flame. I don't even have to look at the price tags to know when I've done this because I can tell by the quality of whatever item has caught my eye. Then I brace myself for the price and know I won't be taking that particular item home.
In the world of consignment, however, I CAN take it home! I have found $400 European designer silk dresses for $28! I have found $250 men's dress shirts for $40. And those $200 designer jeans that fit my body type and style just perfectly?
Again, $40.
The economic advantages of shopping new to you are jaw dropping. And these items are often better made than inexpensive new clothing, so they last longer as well!
Environmentally AND economically sustainable
One of my clients and I tallied up her purchases after a personal shopping session at a consignment store, and I looked up the retail prices for each item (for a few, a comparable item of the same brand). She spent $300 on 28 items, including clothing, belts, boots, and shoes. The retail cost for the same items was $1,900! Even with my consulting fees, she still saved hundreds of dollars on a new wardrobe and had style guidelines and support from me to boot (pun intended).
The other significant benefit of new to you shopping is the reduction of impact on the environment compared to retail shopping. My first career was 15+ years in environmental education and community outreach. I feel strongly that our personal behaviors, however small, directly impact the overall fate of our environment.
The "cradle to grave" concept of environmental impact explores the idea of how an item affects the environment – beginning with its creation, its transport and use throughout its lifespan, and then in the waste stream. New to you clothing not only reduces the amount of waste we generate by keeping good quality, reusable items out of the waste stream, but also lessens the energy and resources used to create and distribute new clothing.
"The environmental footprint of clothing and textiles is substantial. Americans throw away a whopping 68 pounds of clothes on average each year, and we only buy 10 pounds of recycled clothes annually. But on the brighter side of things, reclaiming clothing and textiles for reuse and recycling saves a staggering amount of energy and natural resources.

Remanufacturing or reusing textiles can save up to 85 percent of the energy required to produce the same product from virgin materials, according to a study conducted by the Massachusetts Institute of Technology."
New to you shopping allows you to have beautiful clothing both without spending beyond your means and with the knowledge that you are doing your part to reduce your environmental footprint. You can shop guilt-free! AND find clothing that helps you feel great!
See? A win-win.
Coming soon: Part 2: True to You – working with Nancy