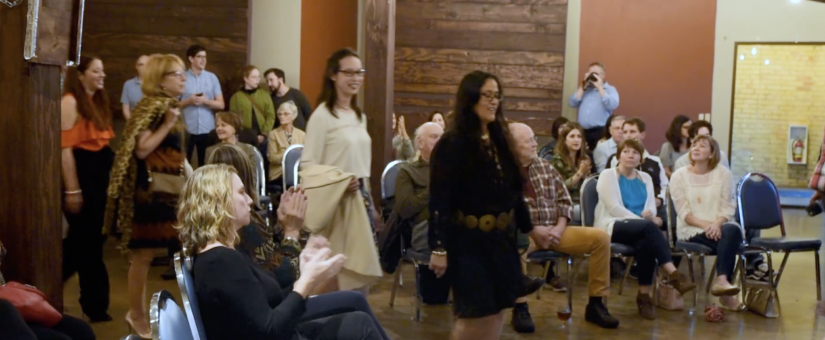 On November 13, 2018
0 Comments
gratitude
November is a month for practicing gratitude. Many in the United States are celebrating Thanksgiving, and for me personally, practicing gratitude is a way to be mindful as the fever pitch of the holiday season kicks in.
I have a lot to be thankful for this November. It marks the 5-year anniversary of Nancy Dilts Wardrobe Consulting, which in the world of entrepreneurship is something to celebrate. It also marks a year of exponential growth for both my business and myself. It feels good. My hard work is paying off – I'm proud, and I'm grateful.
I couldn't be celebrating these successes without acknowledging the support and collaboration of others, however. In our society today, it's so easy to fall into competition and feeling the need to appear as "the best" or "the winner" or "having all the answers." It's a false construct – no one is the best at everything, no one wins everything, and no one knows everything. Certainly not me. Really, not anyone.
In our society today, it's so easy to fall into competition and feeling the need to appear as "the best" or "the winner" or "having all the answers."
competition or collaboration
This fall I had an opportunity to collaborate with some other women-owned businesses to support the non-profit Dress For Success – Twin Cities, an organization that helps women to gain the tools and skills needed to enter and advance in the workforce. It's an amazing organization known for literally dressing women for success, and they are also doing so much more in their professional development programs.
I partnered with Missy Auran of Elite Repeat Consignment and Boutique, Jess Burke of Well Layered, and Jill Pavlak of Urban Growler Brewing Company to co-host the event – Fashion Is Brewing. Jen Martodam of Emerald Rue – Family Films and Lifestyle Photographs captured the event in photos and an amazing video, which I'm thrilled to share here. We all gave our time and expertise at no charge for this event – it truly was women supporting women. Working together to lift up each other and to lift up the women of Dress For Success.
Jess is another wardrobe consultant/personal stylist. The competition, right? Yes and no. We have different target demographics – with some overlap – and different approaches. Even if we were more directly "in competition," I would have partnered with her anyway. Sally McGraw, whose blog Already Pretty and philosophy around body image and personal style I highly value, said it best when I was just starting out and seeking her advice: "There's room for everyone in this work!"
Indeed, the abundance mentality – collaboration, not competition. Sally could have seen me as a threat to her styling work and not only chose not to, but also has been a staunch supporter of my business. It's an example I aim to follow. As with Jess, to collaborate rather than see each other as competition will only help both of us. Personal styling is just that – personal. Our clients select the consultant that resonates most with them. Jess and I have different niches and appeal to different people – sharing the love supports each other rather than harms.
Fashion Is Brewing was a smashing success. So much so that we plan to do it again next spring. It was, and is, a powerful reminder that collaboration takes you so much farther than competition. We all win.