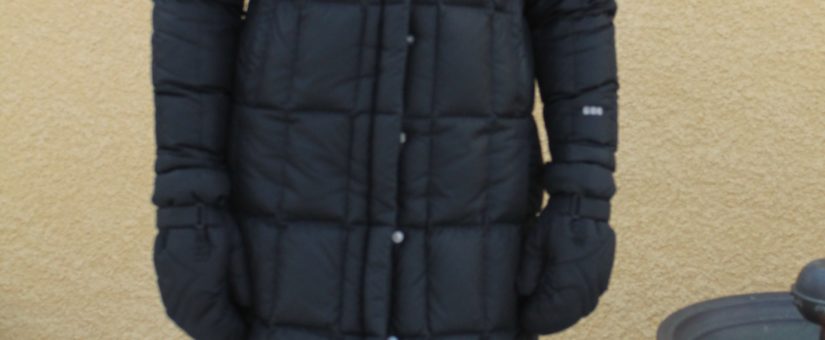 On February 2, 2016
2 Comments
Inside Out, intentional dressing, minnesota style, outerwear, personal style, seasonal affective disorder, self-care, winter doldrums, winter outerwear style, winter scarves
The winter doldrums
Is it just me, or have the winter doldrums mounded up like those massive piles left by snow plows for you too? If you live in Minnesota, you know exactly what I'm talking about – 15+ feet high mountains of dirty snow that will be here…forever. At least until May. May!
This time is always difficult for me. It's cold. Dark. GRAY. I feel like the character Sadness from the movie Inside Out (If you haven't, SEE IT).
Self-care is essential right about now. And what you are wearing is part of that self-care. How you look affects how you feel. Feeling good about how you look boosts mood, confidence, and how you interact with the world.
When temps dip below zero regularly, sweaters aren't optional, nor are big, puffy coats. It's easy to end up wearing the same things day after day.
The Minnesota Uniform
Down coat – I call mine my sleeping bag coat because it goes down to my knees
Bulky sweater – often ends up being shapeless in addition to being bulky
Winter boots
Again, these things aren't really optional, unless you don't mind hypothermia. Folks who love winter sports relish the snow and cold. I used to be one of them, but 23 years in to living in Minnesota, not so much anymore. Sports – yay! Cold – meh. It can be a struggle. Here are three easy ways to mix it up a little to fight off the winter doldrums. And I mean easy.
Get outside
Every. Day. No, walking to the car doesn't count!
I take walks with our dog, even when it's really cold. Well, if it's really, really cold, I sometimes wimp out, and my husband gets the honors. I try to walk in the daylight – to pretend I'm getting just a smidge of Vitamin D – to get fresh air and to help fight off Seasonal Affective Disorder. Getting light from the sun, however weak, helps.
To add interest to your winter armor, I mean ensemble, change out your scarf and hat. I know, duh. But it's so easy to fall into a rut with the same scarf for outerwear everyday, when you have many beautiful scarves languishing in your closet.
A big, cozy scarf (or two) like the popular blanket scarf is warm AND adds a pop of color that can feel cheerful. A shawl-style scarf works well too.
Be a style star 
Change up the coat too. Most of us have more than one (it's darn cold here!), but it's easy to grab the same coat every time. A new-to-you statement coat in a bright color or print is a great way to fight off winter blahs. Being intentional in our choices shows, and it exudes confidence and personal style.
Get crafty
The pull to put on your biggest, bulkiest sweater, plop on the couch, wrap up with your fleece blanket (mine has owls on it) and binge-watch Netflix is strong. This I know. The Great British Baking Show, anyone?
Following the inspiration of those British bakers, fire up your own oven. I've had a tab open on my browser for this recipe for Chewy Chocolate Chip Cookie Bars for days. Time to give it a try. (Update: I did this weekend – SO TASTY.)
Knit or crochet something (added bonus: the result is something WARM). Boot cuffs are a simple, fast project – perfect for beginners – and spice up the ubiquitous winter boots. Wear them tucked in or over tall boots with skinny jeans. Peeking out of furry-rimmed boots is fun too.
My daughter and I have been teaching ourselves how to sew. So far she has whipped up a couple of colorful pillows and a case for her iPod.
Whatever gets your groove on, embrace your creativity! Draw a picture, make a collage with found items, take photographs on your walks. It doesn't have to be fancy, complicated, or perfect – just fun.
Style star
Scarves and hats make excellent first projects too! There are hundreds of free patterns online.
Get together
Be deliberate about seeing friends. It's easy to just stay in (the fleecy owl blanket is beckoning), but spending time with your people can be the difference between feeling right with the world and abject misery. And since you have plans, forgo the biggest, bulkiest sweater and dress up a bit. It does a body – and mind – good.
Style star
A client recently purchased a lovely new-to-you sweater during a personal shopping session that is embellished with a whimsical feather neckline. It's perfect paired with dark wash or white jeans and heeled boots to funk it up for a winter night out or dinner party. Be bold – and feel beautiful!
See – super easy. Being intentional with self-care makes all the difference. Comment below with your ways of staying sane in the winter months!
You likely noticed I tried something new in this post by including photos of yours truly demonstrating style fun. What do you think? More photos like this? Feature other real folks, rather than professional model pics? Comments (constructive, please) and ideas welcome. This blog is for you, after all. What would you like to see?