On August 15, 2019
0 Comments
fall transition, functional wardrobe, men's jeans, style inspiration, summer style, white denim
White after Labor Day? Heck Yes!
White denim is an instant style-booster in a summer look. It's even more so the rest of the year! White jeans show an element of confidence and polish beyond blue denim and add crisp brightness to any outfit. Dress them up or down with shoes and accessories and wear white with pride all year round!
by Danielle and Nancy
  
 
Summer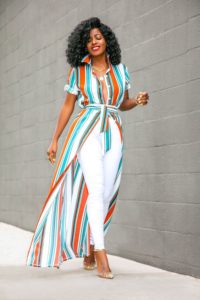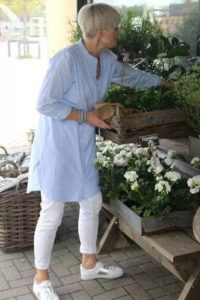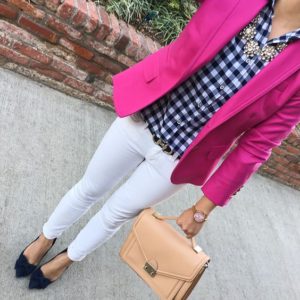 A bright sun, twirly breeze, and lots of green means it's summer… and also the perfect time to embrace bright colors. If a bold jacket isn't your style, try adding a small pop of your favorite color in your shoes or other accessories. And can we talk for a minute about that maxi-shirtdress?? It's a perfect example of light summer layering. Whatever you're most comfortable in, your white jeans will pair nicely with it!
Fall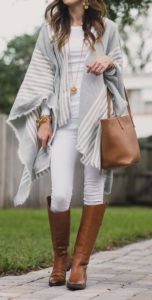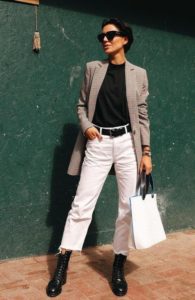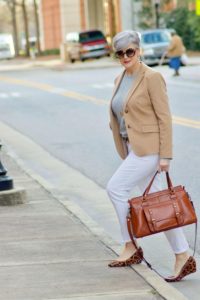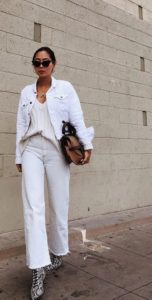 White on white or pairing white with neutrals is a great way to transition into colder weather.  Add a tall boot or low bootie for a little warmth and loads of style. White denim takes a cozy look to the next level.
Winter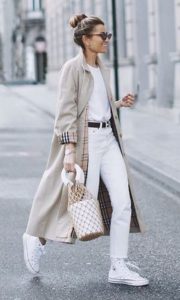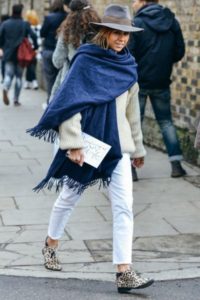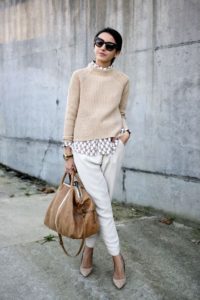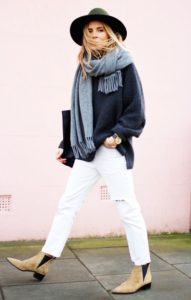 Winter doesn't have to be dull. White jeans brighten up the gray days and look fresh. Add a pop of color with an oversized scarf, or go monochrome. Tie in some neutral patterns to break it up, and you have a classic winter outfit to take you through the cold.
Spring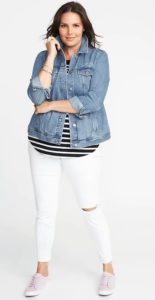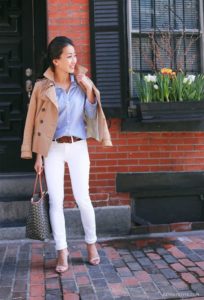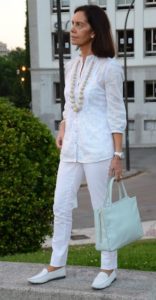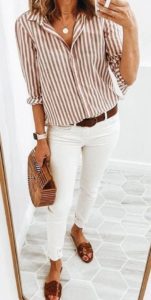 Spring is like fall's less angsty twin. Swap out the wintery, chocolate-y browns for a brighter camel, sandstone, and blue palette. These looks are leaning toward summer with easy-to-layer tops. Add a light scarf or beanie if the weather is still brisk!
Menswear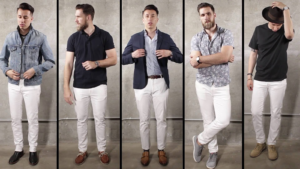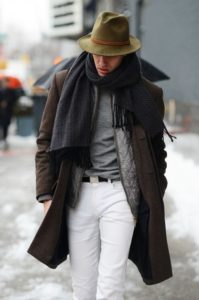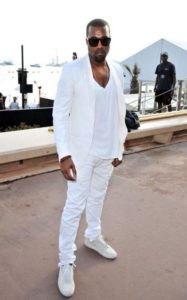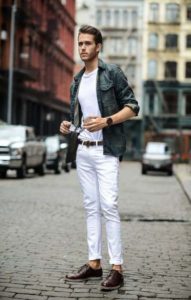 Anybody out there wearing menswear? These jeans are for you, too! Layer up, wear them to work, dress them down. White denim is a more elevated pant than blue denim, but not as dressy as a dress pant. It's also the perfect neutral because you can wear it with any color of the rainbow, brown, gray, black, and especially more white!
Want More?
Head over to our White Denim Pinterest board where we've pulled together many white denim styles for inspiration!