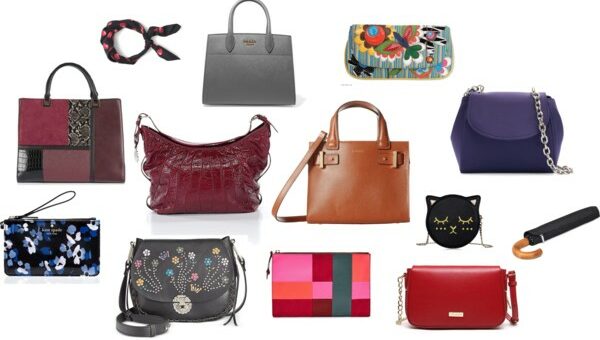 On October 26, 2016
0 Comments
#sustainableconsumerism, consignment shopping, elite repeat st. paul, fashion avenue edina, handbags, how to choose a handbag, nu look minneapolis, turn style consignment, twin cities consignment stores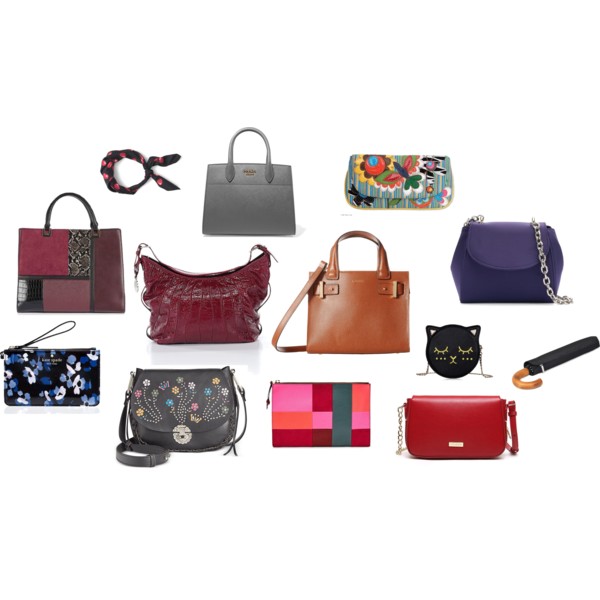 Reader request
A client recently asked me to write a post on handbags. She said, "How do you choose a handbag? Write a post on that! I never know what is the best thing to carry." That's because there are so. many. choices. And you have to find the one that is right for you.
Handbags, like accessories, are very personal choices. You can follow trends, but what works for one person may be disastrous for another. When choosing a handbag, think carefully about both style and function.
Here are some guidelines to help you select something you will love.
Match your activities
What kind of handbag you carry says a lot about who you are. Back in my college days, I prided myself in not being a "purse girl." I had a leather book satchel that I loved, and if I wasn't going to class, I grabbed my wallet and headed out. If my college self could see me now…
There are so many choices for handbags. Being intentional about what you carry not only meets your needs, but also expresses your personal style, which feels great.
I have a 2-3 different handbags for the warm season and for the cold season. I also have a couple of small dressy handbags, one a deep purple and one black, for the rare occasion that I really dress up, and one formal clutch. Each of these are classic in design so that they won't go out of style, since I use them so infrequently.
For the everyday handbags, I like to have slightly different sizes for different needs. As I said, I tend to fill up my handbags – I like to be prepared for whatever might come up, like weather (small umbrella and sunglasses), stopping for groceries (fold-up reusable bag), minor injuries (I once was without Bandaids when my then 3-year old daughter had a major crash and required many of them – I've carried a little first aid kit ever since! Mom guilt.). I have to be careful not to get a handbag that is too large, or I will fill it up and be lugging around too much weight all the time!
I like multiple pockets on the inside and outside of the bag, so I can put my phone and keys in a handy place, zip my wallet into a safe place, store my sundries without them making a mess. Pockets are a high priority for me, so I make sure any bag I select has them. I hate rootling around in the bottom of the bag to find something.
I'm currently looking for a high quality crossbody bag that isn't too sporty or too small to use when I'm working with clients. During personal shopping sessions, carrying a handbag along with the clothing we collect for try-ons can become cumbersome.
Different bags serve different needs – embrace your lifestyle and find something that fits it well.
When choosing your own handbag, really think about what its purpose will be. Is it something you'd like to use as a work satchel/tote? A larger, structured leather tote is a great choice for you. Something to throw on while you're out and about with the kids? A crossbody or hobo-style shoulder bag could work well. Something for traveling frequently? Again a crossbody or a large tote with a smaller handbag for once you arrive. Or something to make a bold style statement? The sky's the limit!
Different bags serve different needs – embrace your lifestyle and find something that fits it well. Otherwise, you will feel frustrated. Choose a color or pattern that appeals to you (it does not have to be black or brown!) and make sure it feels comfortable to carry it. I've had purses that constantly slid off my shoulder – talk about feeling frustrated! I rarely choose shoulder bags because of this.
Pay attention to size
In terms of function, make sure the bag is large enough to hold everything you must carry, but not too large. A bag that is over- or under-filled can look wonky. If it is a crossbody or shoulder bag, make sure the strap or handles are the right length to fit your body comfortably.
If you are a petite person, you want to select a bag that does not overpower you. Choosing a smaller bag will look more balanced and be easier on your back.
Invest in quality
It is worth it to spend more on a handbag that will last. I can be kind of hard on my handbags. I take care of them, but I'm always accidentally banging them into things, I tend to carry a lot in them, and they get regular use. What I don't like: changing bags with every outfit, so I tend to use the same one for weeks at a time, which can lead to faster wear and tear. Higher quality construction holds up better to my clumsiness and to regular use.
Don't be afraid to have fun
Black and brown are very functional colors, but don't be afraid to branch out! Handbags do not need to match your shoes, and a statement color can add polish to your outfit. Red is a gorgeous statement color that goes with almost everything. Burgundy and rich jewel tones are great for fall, and summer brights add a lot of fun to outfits in the warm seasons. There are also so many beautiful shapes, prints, patchwork, appliqués, embroidery or embellishments that make handbags true works of art. Choose something that speaks to you, and carry it with confidence.
Shop new-to-you
I buy all of my handbags new-to-you. That way I can buy higher quality without blowing my budget as well as know I am practicing sustainable consumerism. I find amazing handbags at consignment stores – there is always a great selection, varying from mall brands to high-end designers, that are barely used – if at all.
New-to-you online shopping venues thredUP and the RealReal have a great selection of good quality handbags. Both websites provide photos, dimensions, and item specifics and are very accurate in reporting the level of wear of their products. Handbags are final sale on both sites.
In the Twin Cities, Fashion Avenue is a great place to find high-end designer bags at ~1/3 their original cost. Think Kate Spade and Coach on up to Chanel, Prada, and more. A personal shopping client recently found a gorgeous burgundy (a fall trend color) Longchamp shoulder clutch there.
Elite Repeat (St. Paul) and Nu Look (Minneapolis) consistently have lovely designer handbags, and Turn Style (multiple locations) has a wide range of more affordable to designer bags.