On July 19, 2017
0 Comments
#secondhandfirst, casual summer fashion, consignment shopping, new to you, summer outfit ideas, summer style
A basic white linen top can be the foundation for great summer outfits, bumping up the polish from a knit tee and keeping you cool at the same time.
Everything I'm wearing – with the exception of the tassel necklace (a travel purchase), the belt (made in the USA), and the polka dot scarf (a gift) – was purchased new-to-me, including the shoes. Right now is a great time to shop consignment – the summer sales are on! #secondhandfirst
with cropped jeans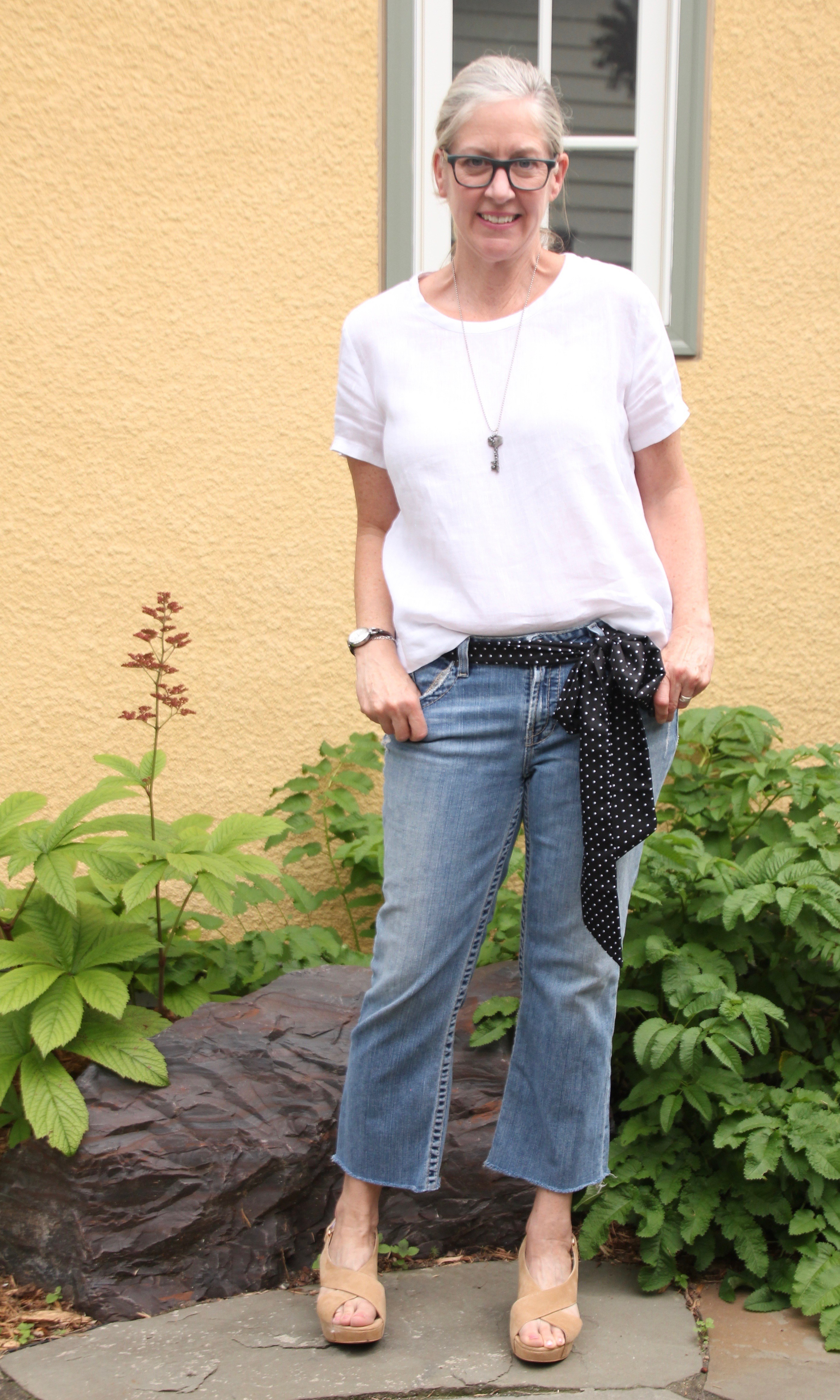 Cropped jeans (with a contemporary raw hem – mine are DIY!) and comfy neutral wedge sandals make a simple, polished outfit for knocking around or casual going out. A long skinny silk scarf as a belt adds a pop of fun.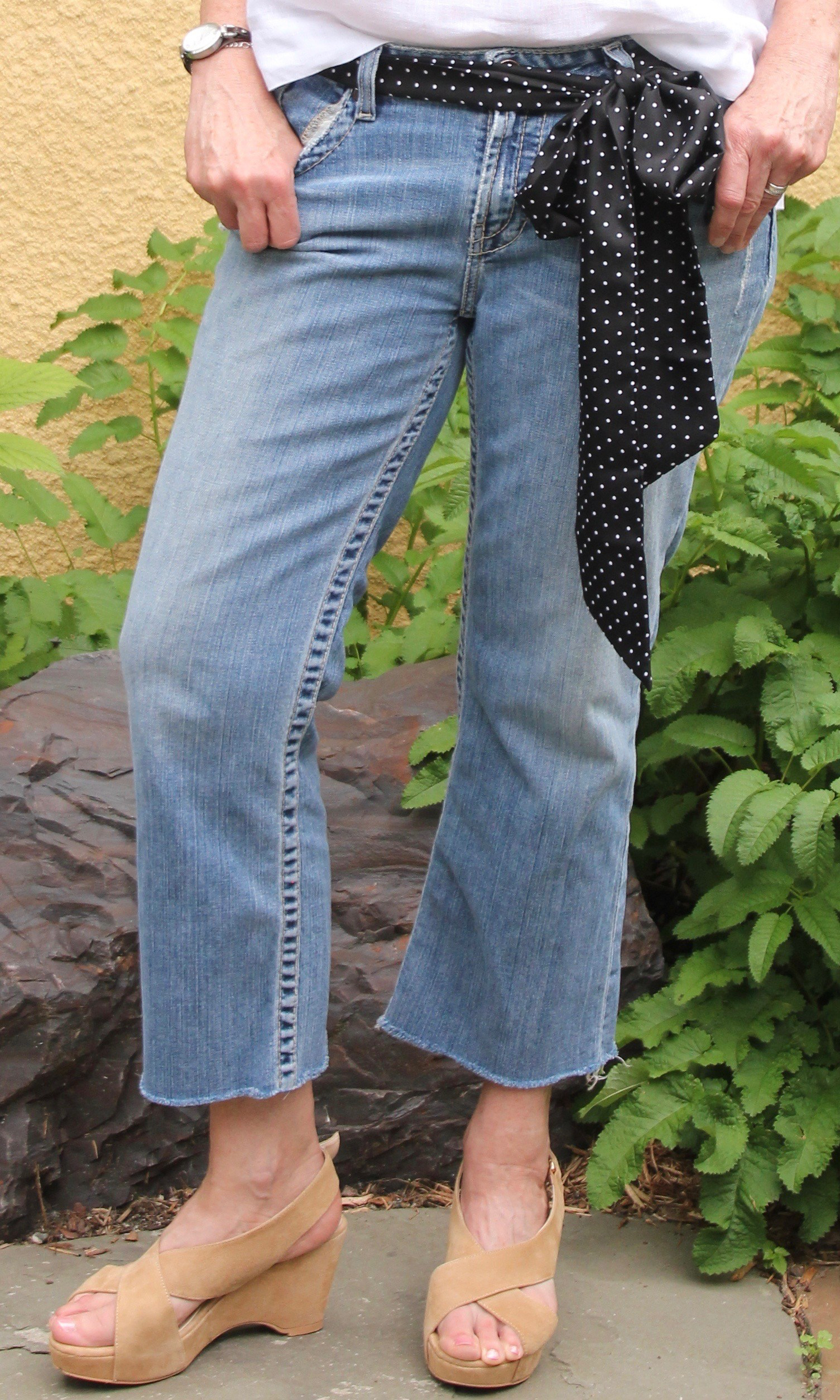 white on white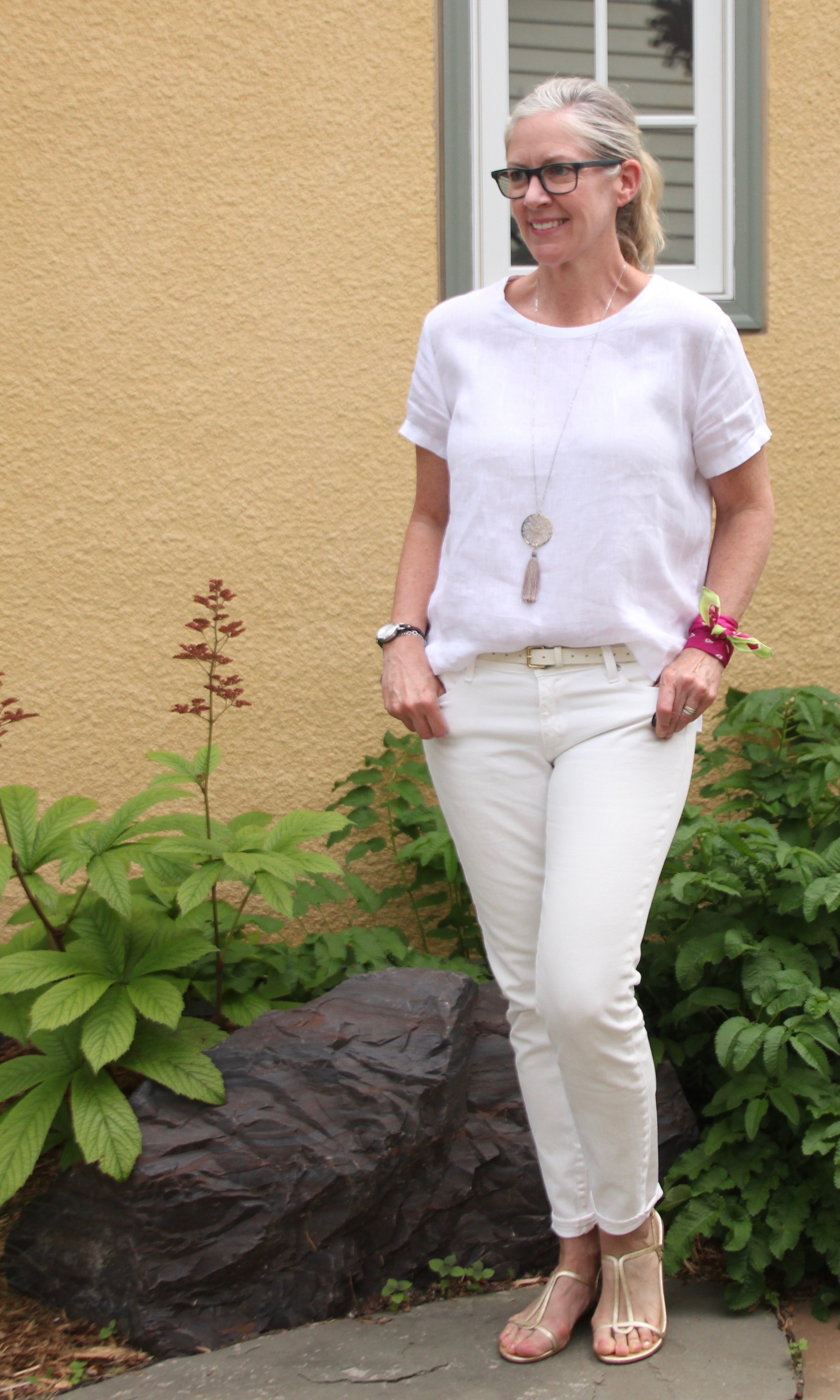 White on white is bright and fresh for summer, and the gold metallic strappy flat sandals (Stuart Weitzman, unworn, and a steal at consignment prices) complement the monochromatic look. Tie a small silk square scarf into a bracelet for a fashion-forward splash of color and head to your favorite patio for cocktails and dining al fresco.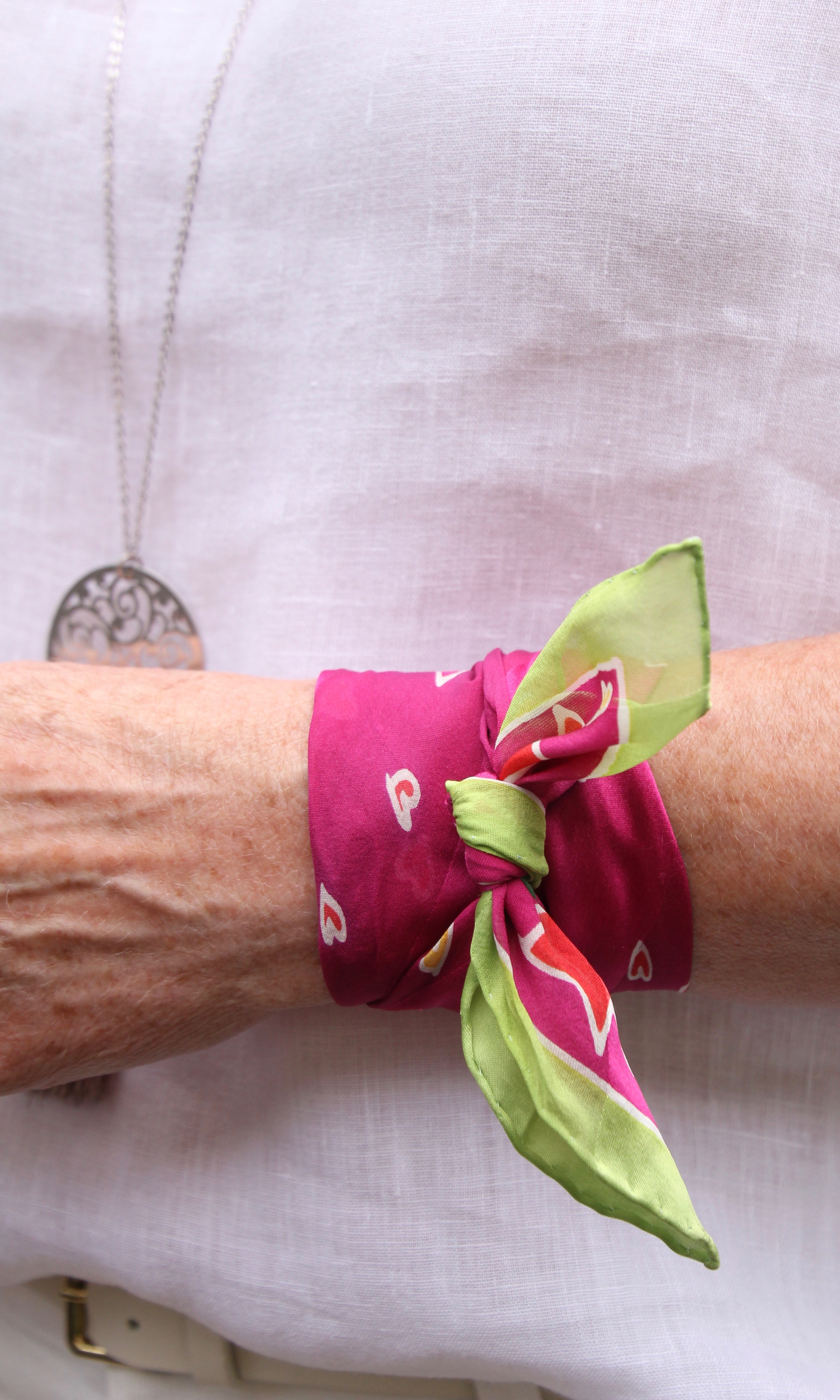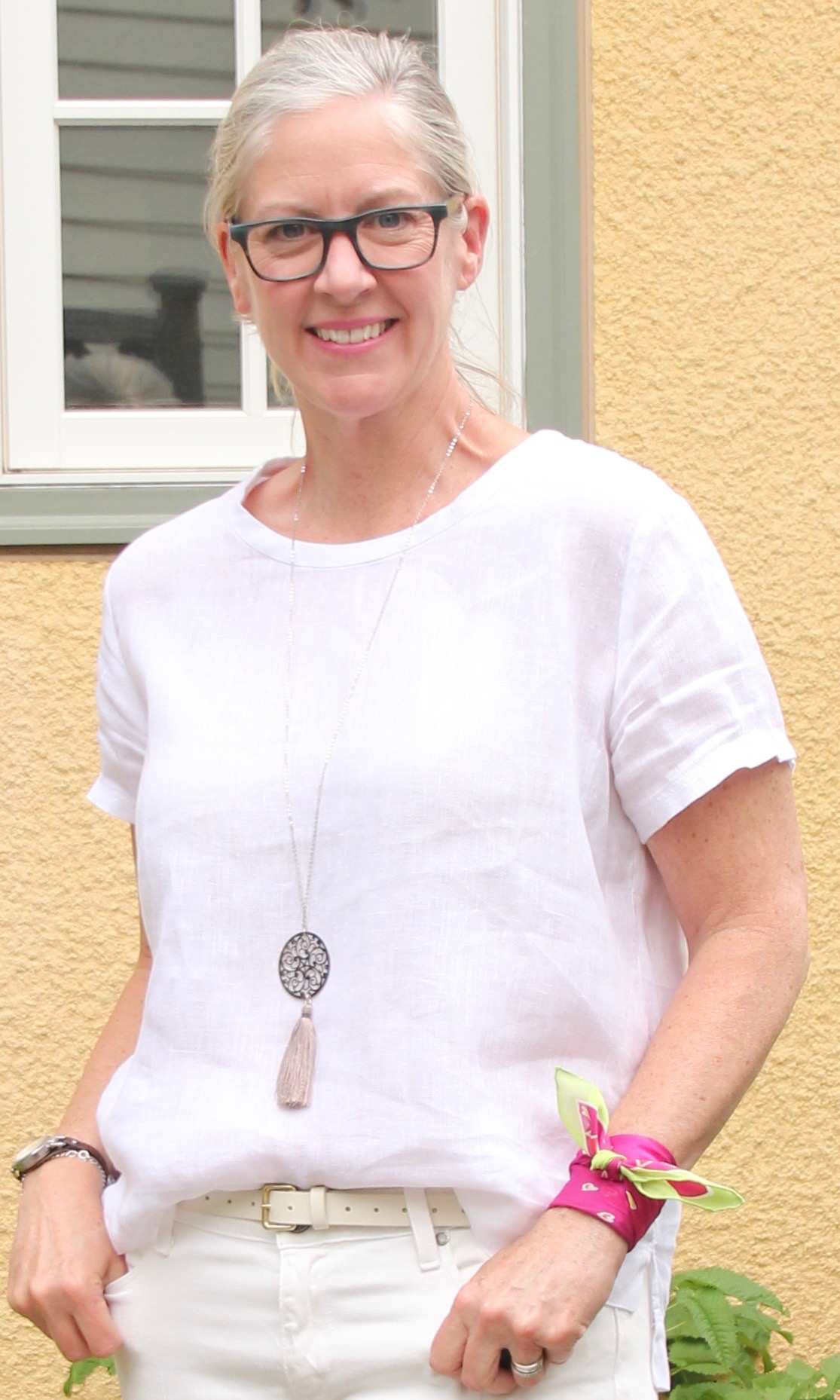 with bright shorts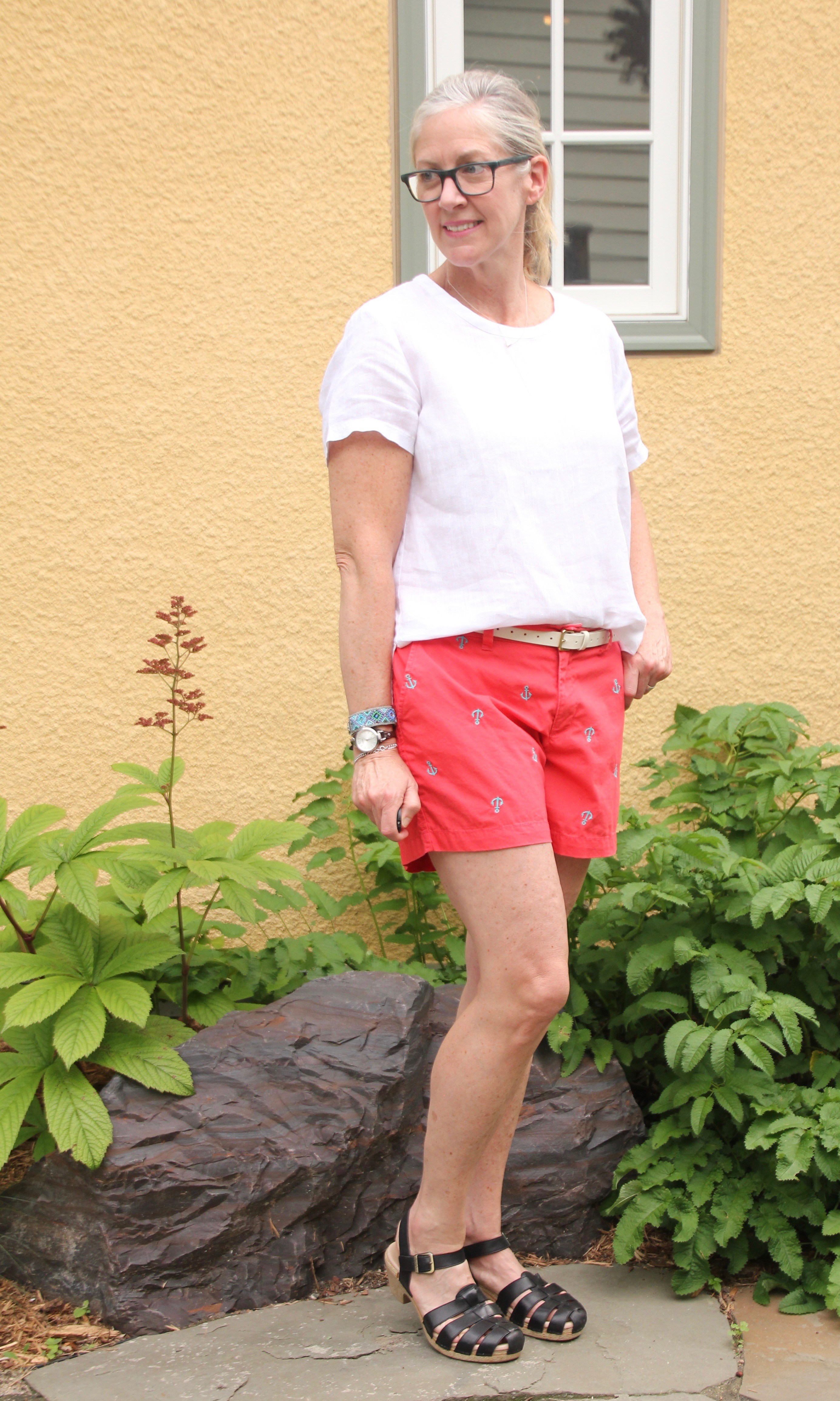 Feel put together for daytime fun with bright shorts and sandals good for walking. I love the embroidered anchor print on these shorts – I'm a sucker for preppy, throwback styles!  Partial-tuck the top (notice I did this in all three looks for body definition) and add a belt for further polish. Casual, but intentional.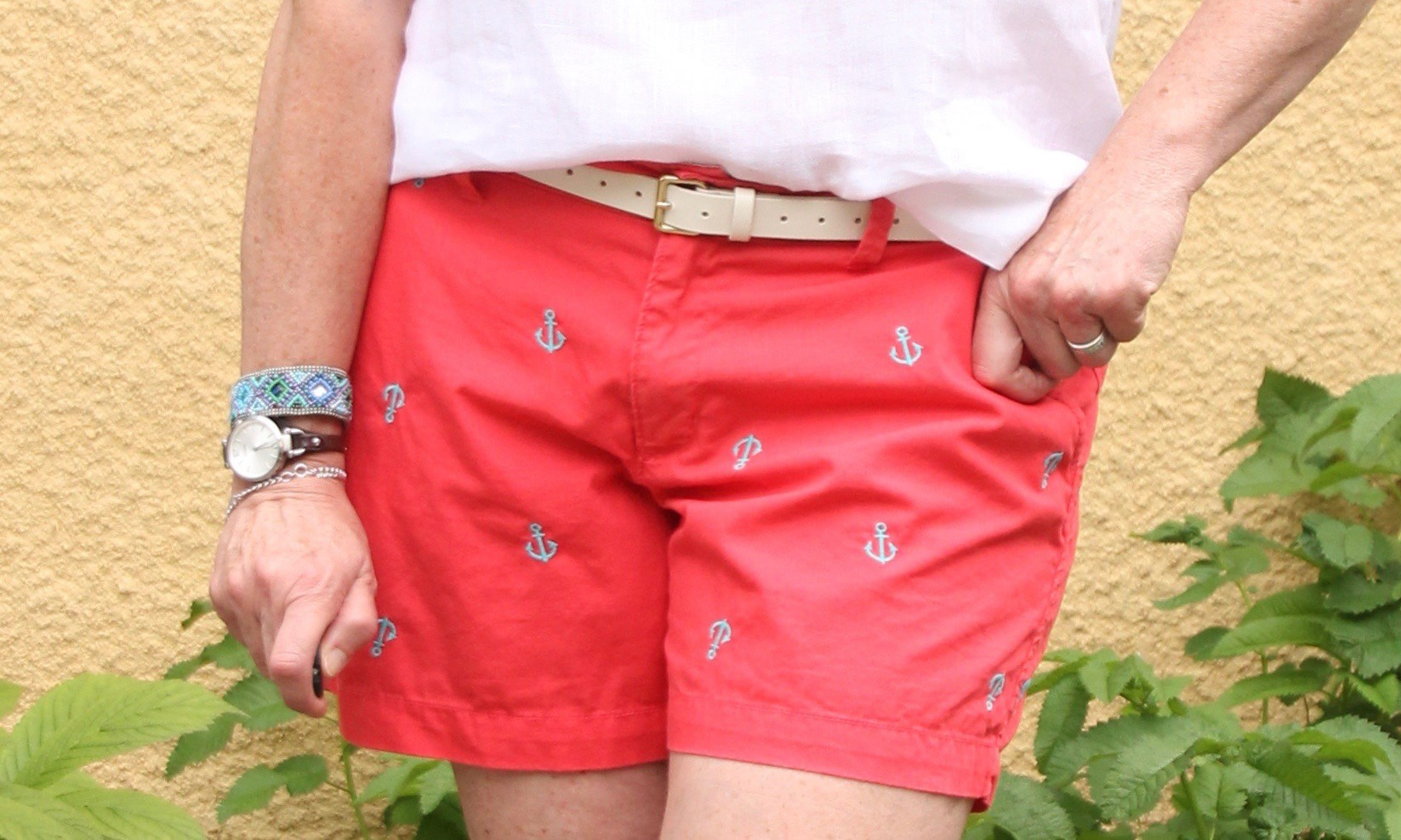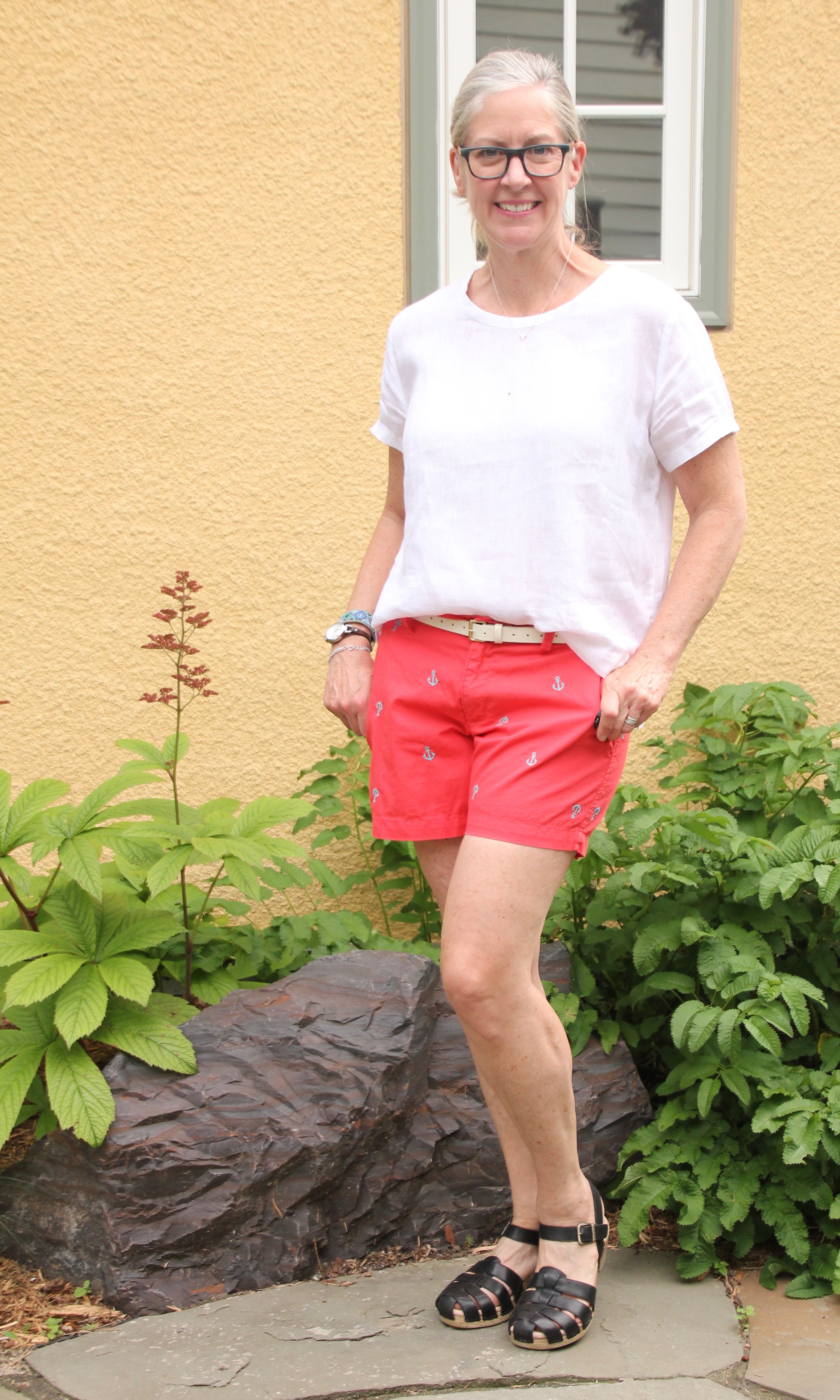 Stay cool!