On April 21, 2017
0 Comments
#EarthDay, #sustainableconsumerism, consigning clothes, consignment shopping, Consignment stores, elite repeat st. paul, new to you, personal shopping, resale, twin cities consignment stores
In honor of Earth Day last year, I posted a roundup of consignment and resale clothing shops in the Twin Cities. We are fortunate to have a broad selection of choices – each having its own niche in the market.
As we mark Earth Day tomorrow, I'm celebrating practicing sustainable consumerism with the first in a periodic series, I ♥ Resale, featuring local consignment shops.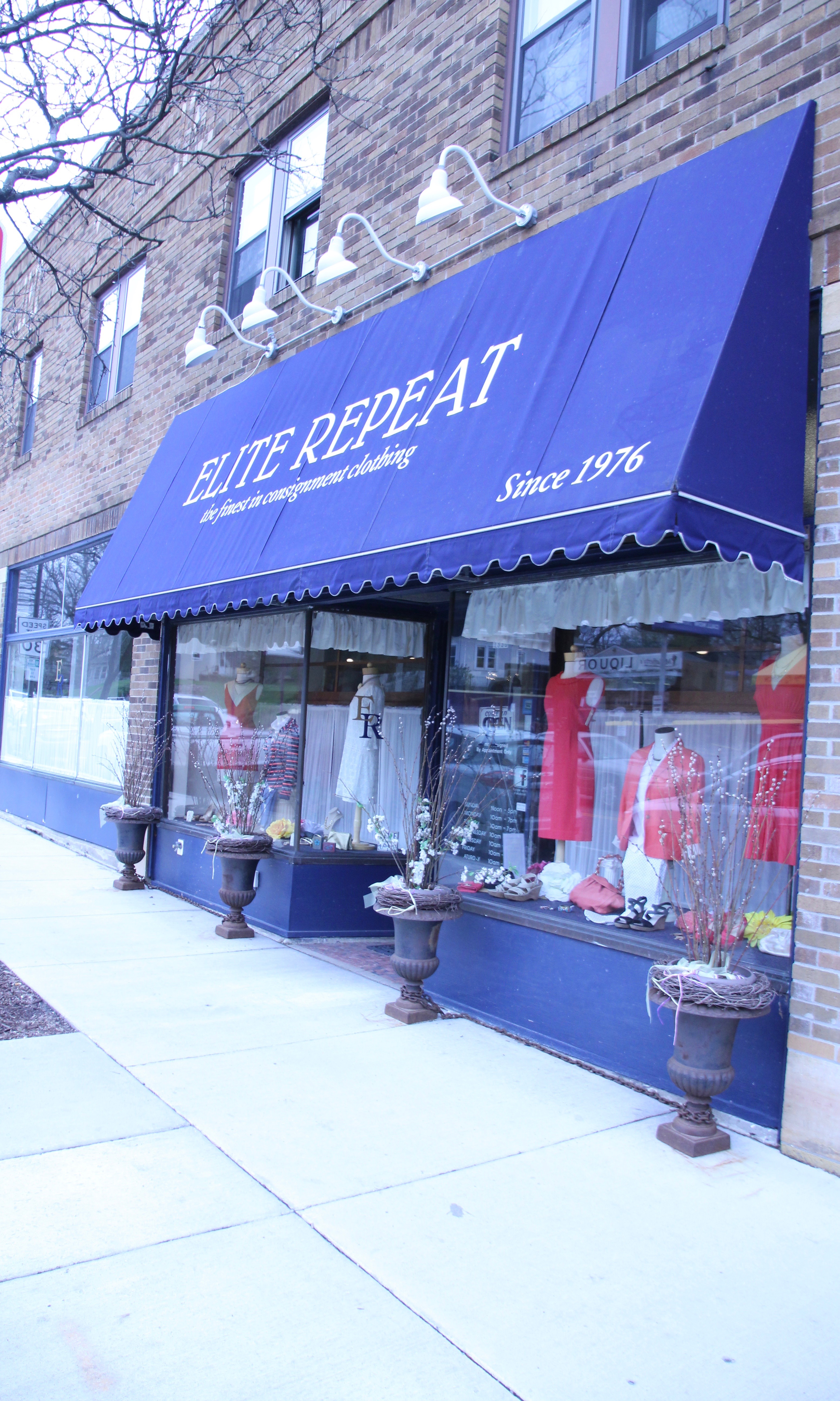 elite repeat
Elite Repeat is a gem. Located on Randolph Avenue at Hamline in St. Paul, the shop celebrated its 40th Anniversary last fall. After 18 years as an employee, Melissa "Missy" Auran took ownership of Elite Repeat in 2014, and she has brought a fresh eye, tone, and energy in her new role.
Elite Repeat features "designer and on-trend clothing and accessories." The consignment portion of the shop has recently been augmented with an increased selection of new jewelry, scarves, and "giftables," many of which are Minnesota-made.
Elite Repeat's selection is appealing to women of all ages and styles – classic, contemporary, trendy, and couture. You will find higher-end mall brands like JCrew, Talbots, and Banana Republic, all the way up to Burberry, Prada, Chanel, and St. John. They also have a nice selection of outerwear, athletic wear (think Athleta, Lululemon, and more), accessories and handbags, and shoes.

"Customer service is really important to us – it's how we distinguish ourselves. We want Elite Repeat to feel like a boutique – and we want people to feel good when they are here, whether they buy something or not."  ~Missy Auran
Elite Repeat is very selective in what it accepts for consignment: "Items need to be in excellent condition and current [3 or less years old, unless a timeless designer piece]," according to Missy. "We have a very large and loyal consigner base, and we are always looking for new consigners – from teens to grandparents."
This makes shopping easier – I know when I do a personal shopping session with a client at Elite Repeat that the clothing will be like brand new. And the staff is careful about not overcrowding the racks, which can get overwhelming and frustrating. If you are looking for a particular item, they will bring out any extra stock for you.

The staff regularly refreshes displays and creates an appealing, relaxing environment to shop in while featuring their offerings.
Once a customer told Missy, "This is the one store where I can shop together with my mom. At the mall we have to shop in separate stores to find what each of us likes."

Elite Repeat has a fabulous selection of dresses, workwear, and casual pieces.

Elite Repeat reliably has gorgeous shoes – from casual, like these on trend for summer espadrilles, to drool-worthy high end designer brands.

Handbags range from good quality mall brands to designer, like the Kate Spade one on the left. They are always in excellent condition and reflect contemporary styles.

A portion of the shop features "giftables," many Minnesota-made. You will find lotions, house decor, accessories, and more.

Missy's first job in retail was at Dayton's! Elite Repeat just started carrying Bygone Brand Apparel's homage to the historic department store's iconic logo. You can find memories of Elite Repeat's original concept of couture consignment in decor like these vintage department store hatboxes.
giving back
For a second year, Elite Repeat is celebrating Earth Day (tomorrow, Saturday, April 22!) by giving a portion of the day's sales to plant trees in the community through Friends Of The Parks And Trails Of St Paul And Ramsey County.
The shop also holds a food drive two times a year in conjunction with their seasonal clearance sales in July and February. Shoppers receive 75% (instead of 50%) off all items with a food or cash donation to The Food Group.
And Elite Repeat supports organizations like Dress for Success, the Epilepsy Foundation of Minnesota, and Operation Glass Slipper by donating all unsold merchandise at the end of the season, and consigners receive the tax donation slips for their items. Consigners can also donate their earnings to an organization of their choice.
when you go
You will receive a warm welcome and a great selection of new-to-you clothing at Elite Repeat. As Missy says – and I couldn't agree more, "We want people to wear what makes them feel good!"